New Porsche 911 Carrera 4S Reveal In Projection Mapping
Showing off the new Porsche 911 Carrera 4S, the car company used projection mapping technology to reveal the new beast.
If the is new Porsche 911 is not exciting enough and in need of so many special effects, could that be a relevant question? Maybe you just love it.
However, projection mapping can certainly fuel other very inspiring experiences, and create extra buzz, branding and business power.
Talking about cars and visualization? How about wrapping your Porsche 911 to army green?
So explore more here.
Projection Mapping: Porsche 911 Carrera 4S Reveal
The unveiling of the new Carrera 4S was a big event at the Porsche Center in Padova, for which DrawLight created this projection mapping launch. Check the video: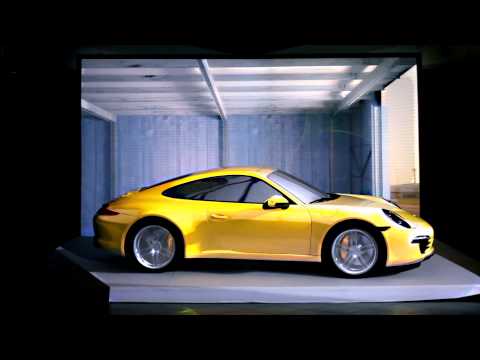 If you'd like to explore more, see the making of in this video.
If you don't like the way, we guess you'd still like to take the 911 4S for a serious spin?
The Latest Trend is Car Wrapping?
In an era of design and technology, car wrapping seems to be the latest trend to change the aesthetics of your car. Check the photo:
A Porsche 911 (996) wrapped in Matte Army Green by Vinyl Styles.
A refreshing new look without a paint job.
My Opinion
As we are seeing great new examples more frequently, the possibilities with 2D-3D, augmented reality and holography seem to be limitless.
If you look at future technologies in roadmaps, the fun has only just started. And not only fun.
Brands, broadcasters and especially entertainment firms from the games, movie and music industry can create stunning experiences that will boost their brand and business objectives.
And car wrapping, it seems to be a new disruptive industry for car loving consumers.
Wrap my ride.
What About You?
How do you like the projection mapping from Porsche? What other great examples have you seen? Share your ideas or links in the comments below.
Follow & Share
Want more stories on breaking with the status quo? See our category Trends & Innovations, join us on Twitter, LinkedIn, Facebook, Pinterest, RSS and get our weekly E-mail Newsletter for updates and free bonus content.
About the Author
Igor Beuker was CMO at 3 listed companies, chairman at the IAB, jury member at Webby, AMMA and Esprix awards, founder of 3 digital agencies (sold to WPP) and global chief social officer at Mindshare. Now he is freejack consultant and still a sought after keynote speaker