Points: The Smartest Street Sign In The World
Points is the smartest, social street sign in the world, check out this story from Brooklyn, NY. You will love it.
Recently we wrote about Nivea Brazil that surprised us with the smartest print ad in the world, charging your iPhone with solar.
Now Breakfast New York connected objects and installations, creating Points: the smartest, high-tech street sign in the world.
Points: High Tech, Social Street Sign?
Points may look like an ordinary street sign at first. But we would not be writing about it, if it was not high-tech, social and stunning? Welcome to the future…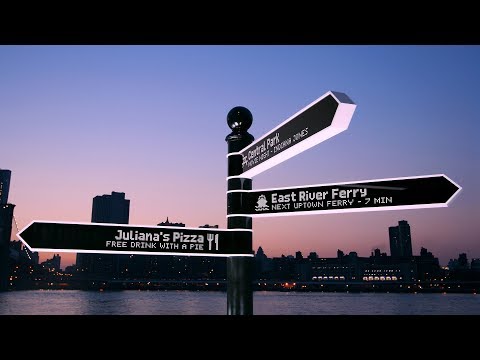 Points leverages content from Foursquare, Twitter, transportation APIs, RSS feeds and many other online sources.
But more importantly: it can be expanded to work with almost any online data source and adapt to any location where it's installed.
Points is always aware of the best things going on nearby, and directing you towards them.
My Opinion?
Technology will keep amazing us. And technology will enable us to do more good.
If you doubted big-data, here's the proof: Real-time big-data is now leading you the way!
Two thumbs up for the math men from Breakfast New York.
If you are an obessed freak too, check the background and tech-architecure at their site.
What About You?
How do you rate Points? We'd love to read your feedback in the comments below. Or browse our related stories for more amazing stuff.
Follow & Share
Want more stories on breaking with the status quo? Browse our category Viral & Social Video, join us on Twitter, LinkedIn, Facebook, Pinterest, RSS and get our weekly E-mail Newsletter for updates and free bonus content.
About the Author
Igor Beuker was CMO at 3 listed companies, chairmain at the IAB, jury member at Webby, AMMA and Esprix awards, founder of 2 agencies (sold to WPP) and Global Chief Social Officer at Mindshare. Now he is 'freejack' consultant and still a sought after keynote speaker.