The 35 Most Popular Mobile Restaurant Apps (Infographic)
Cooking freak or a foodie? This infographic is for you. Get the 35 most popular mobile restaurant apps, and mobile marketing examples in your pocket now.
Consumers are easy to pull through your lifestyle funnel, when using relevant or tasty iOS and Android apps. For example to find a special or trendy local restaurant.
The infographic not only shows you the most downloaded restaurant and related apps, it also slides the best rated ones in your pocket:
My opinion and my most used lifestyle Apps?
I would have expeced Zagat to be on top of the list. Why? Just read our story: Why Google Buys Gastronomic Bible Zagat?
Another one in the SoLoMo or See, Like, Buy value chain that I'use a lot is seat matchmaker.
Discover your city- up to hyper local levels – and find great content curated by insiders, powered by the helping hands of Nike True City App: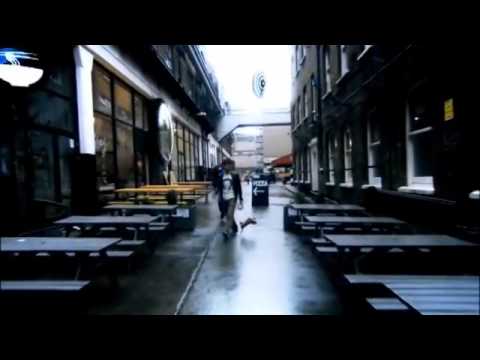 Finding a great party and book tickets is available for the Dutch market, the world leader in DJ's and EDM parties. See Party App here:
At the end of the night, I wish you a safe journey home, with i.e. the exclusive but affordable taxi service UBER:
You should however, firts check if UBER is already released in your city.
I hope so, it is uber cool.
The help, not hype mobile apps show again that mobile is not just a "media channel" which should be stuffed with mobile ads based on "reach". Leave similar media tactics to your media agency.
Why should CMOs take mobile beyond "just another extra media channel? Because mobile can take you beyond advertising and really fulfill part of your brand and business objectives.
In the branding part, it's about help, not hype. More and more brands are releasing Apps that add a little piece of help and meaningfulness to our lives.
Brand utilities like below are great mobile examples of help, not hype:
No marketer should have to doubt that mobile is the next gateway to: content, brands, friends, communities and commerce.
If brands use it in smart ways and based on actionable consumer insights, not reach and demographics alone.
So to restaurant owners or CMOs: mobile might be your next big gateway to consumers' wallets.
Bon appetite for now!

What About You?
Which of these apps do you find very handy? What other apps should be in our pocket too? Our readers would love to see your top links in the comments below.
Follow & Share
Want more social insights? Browse our category Social Media, follow Igor Beuker on Twitter, grab our RSS Feed, join our Facebook movement or subscribe to our weekly e-mail newsletter.
About the Author
Igor Beuker was CMO at 3 listed companies, chairman at the IAB, jury member at Webby, AMMA and Esprix awards, founder of 3 digital agencies (sold to WPP) and global chief social officer at Mindshare. Now he is 'freejack' consultant and a sought after keynote speaker.
Sources: Heading photo by Shutterstock, Infographic by QSRweb, Brand Utilities by ViralBlog.