10 Examples: Smartphone/Tablet As Game Controller
2013 was the year we all went mobile. US mobile internet traffic nearly doubled this year, Facebook mobile ad revenue skyrocketed 478% year-over-year, mobile app Snapchat turned down a $3 billion offer and Whatsapp grew to 400 million active monthly users.
Mobile growth has been tremendous in 2013. With the rise of various digital screens (smartphones, tablets, phablets, smart-tv's, digital out-of-home, laptops), a device hierarchy is appearing: smaller devices are being used to control the bigger digital screens, e.g. you can use your Samsung S4 smartphone as remote control to flip channels on your Samsung Smart TV.
Advertisers are also catching up and are increasingly experimenting with mobile, digital screens and "media bridging" technology. Thanks to the rise of popular technologies, like Wi-Fi, Google Chrome, QR, HTML5, API's, Android/iOS and other advanced mobile technology, people can now easily engage with various screens.
Since 2010 several companies have utilized the smartphone/tablet to control other screens. We compiled 10 innovative campaigns using mobile technology to get you inspired.
Gol Airlines (2010)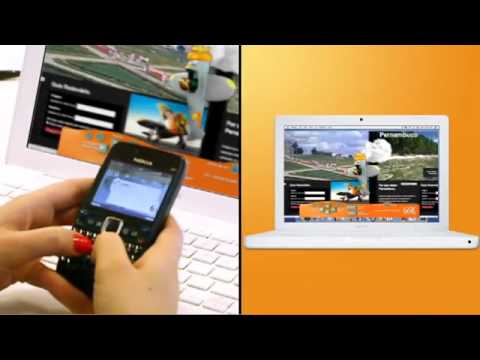 In 2010 Gol Airlines, Brazil's second largest airline company, needed to promote their new check-in service via iPhone or cellphone. With the help of advertising agency AlmapBBDO, Gol Airlines introduced an innovative banner ad campaign, that allowed users to navigate an animated plane through their computer screen on Brazil's biggest travel website Viajeaqui, by simply using the numbers on their mobile phone as a remote control.
Users needed to input their mobile number into the banner, to pair their mobile phone to the screen, and seconds later they received a live call with flight instructions as the page transformed into a flying game, controlled directly from their mobile. Users could fly over the company destinations making maneuvers like dives and loops while also checking special rates. The ad finished by reminding (potential) customers that flying is easier when you check-in via your mobile phone.
Results: The ad remained on air for 5 days and had an average of 2500 calls per day.
Swiftcover Driving Game (2011)
On Wednesday October 12th 2011, visitors to Westfield shopping Centre (one of London's busiest retail areas), were offered a fun gaming experience by online car insurance provider Swiftcover.com. In conjunction with Screach, Swiftcover transformed a 72-sheet billboard into UK's largest, live interactive gaming screen. To play, gamers needed to download the Screach app and enter the "60" code onto the keypad. Players could then use their handset to steer a car on the big screen. Gamers who connected to the app through Facebook, could see their profile image projected on the digital screen. Up to ten drivers could compete against eachother.
Reindeer Races by VML (2012)
To showcase VML's talents and passion for exciting work that is on the forefront of what is possible in the real-world digital, the Sydney office of global digital agency VML (part of WPP) built an interactive digital Christmas card in 2012, called Reindeer Races, to share with their clients and friends.
By connecting through Facebook, people could join a race to control electronic reindeer over a live webcam stream on a real-life Christmas themed track, competing against Facebook friends or bots. Users who decided to participate, where allocated a reindeer in the next available race. Once up for Reindeer battle users needed to do some button mashing keyboard action or use their mobile phone as a controller for the game to increase Santa's reindeer.
Results: The game was a great success, producing earned media value almost five times its cost.
AR Drone Flying Banner (2012)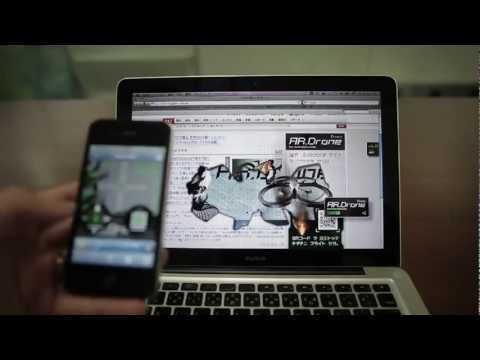 The AR drone is the ultimate geek toy. It's world's first 4 prop radio controlled helicopter/drone that one can control with an iPhone or iPad. So rather than to explain all of this, Beacon Communications Tokyo (a Leo Burnett company), created an interactive online banner ad, that gave people a chance to control a virtual AR drone with an iPhone or iPad. In this way consumers could really understand this unreal innovation. All the users needed to do was to scan a QR code to setup the link.
Results: Awareness of the AR drone soared, achieving 3 times the level of click through expected from banner ads on livedoor.jp, one of Japan's major news portal sites.
The Amazing Spider-Man Masthead (2012)
Sony Pictures, OMD, DoubleClick Rich Media and Spinnaker launched an interactive banner in July 2012 to promote the Amazing Spider-Man film.
The YouTube masthead initialy showed the usual trailer, but later in the video users were asked to scan the QR code in the banner to sync their mobile device to their screen and engage with the 'Shoot 'em up' style web-slinging game. The YouTube game was part of a larger campaign, which included a home page takeover on Yahoo! as well as a host of other rich media and mobile placements.
Shield Attack (2012) & Cheetahpult (2013) by Unit9
Shield Attack is a experimental gesture-based mobile controlled Desktop/TV arcade game developed by Unit9, allowing anyone to use their smartphone to throw shields into a game environment on their desktop or TV. By using mobile gesture recognition technology connected to an entire 3D city Unit9 created a new way for smartphone users to interact with their TV's. The mobile application was developed using Adobe Air with Flash for both iOS and Android devices. The app is the controller for the Shield Attack – Mobile to Desktop/TV – game.
In May 2013 Cheetos, an American brand of cheese-flavored puffed cornmeal snacks, launched a campaign that's all about families playing with their Cheetos. Together with Unit9 and Goodby Silverstein & Partners the Cheetos (made by Frito-Lay, a subsidiary of PepsiCo) turned a TV commercial into a game on YouTube. Through a combination of YouTube, WebSockets and live-action video the brand created an immersive dual-screen experience in which the viewer could fling Cheetos Mix-Ups snacks from their mobile phone into a YouTube video on their desktop.
Results: 8.5 million views and counting. People who played the game stayed for an average of seven minutes and 17 seconds, and flung an average of 56 Cheetos per game.
Chrome Super Sync Sports & World Wide Maze (2013)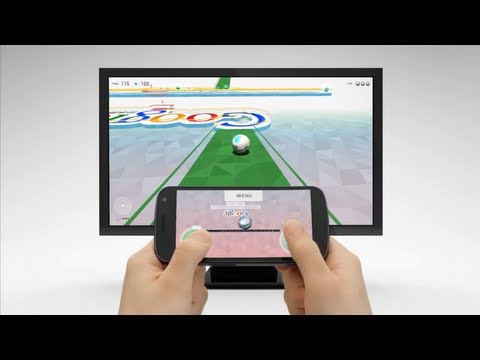 In February & March 2013 Google launched the experiments "Chrome Super Sync Sports" and "Chrome World Wide Maze". Both experiments are web applications that lets you sync your smartphone or tablet to your computer to play. The experiments are using new browser technologies like HTML5 audio, CSS3, SVG, Tab Sync feature, Canvas and Touch API to recognize the gestures you make on your mobile device and WebSockets to make sure your phone(s) and browser stay in sync.
Wanna play Chrome Super Sync Sports? Go to http://chrome.com/supersyncsports. Just pick a sport, connect your mobile device to your computer, choose from 50 athletes and if you're sitting with friends, invite up to three of them to join your race using their mobile device and your computer screen.
Wanna play Chrome World Wide Maze? Go to http://chrome.com/maze/. This game allows you to turn any website into a 3D maze and play it.
Durex Fundawear (2013)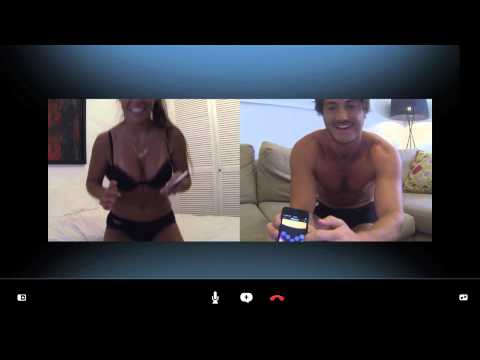 In April 2013 Havas Worldwide Sydney, Reckitt Benckiser and fashion designer Billie Whitehouse collaborated to launch Fundawear. Durex Fundawear is a prototype set of underwear, that allows couples to touch, tease, tickle and tantalize eachother, even when they are apart. The smartphone-controlled vibrating underwear can easily be worn and concealed under normal clothing. Durex aim with the fashion line is to encourage people to experiment and enjoy great sex in a different way.
Synced with an iPhone app, partners can remotely operate sensors in the underwear. Signals are sent via a real time server to their partner's smartphone. The signal is then instantaneously sent to touch-actuators woven into the fabric of the partner's underwear, transferring the sensation of touch to their skin.
Results: More than 8.5 million YouTube views, $2 million worth of free media, over 12,000 news and blog articles and a 4000% increase in Facebook fan growth rate, equating to a 35:1 return on investment. Fundawear will be featured at the 2014 South by Southwest event in Texas.
World's Largest Arcade Game (2013)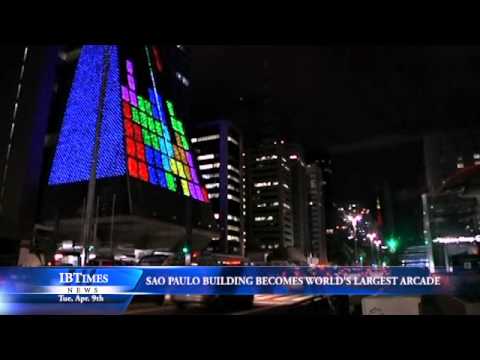 In April 2013 a group of digital artists took over a building on one of Brazil's busiest streets in São Paulo and turned it into the world's largest interactive arcade. The group of artists behind the exhibit entitled "Play", explained that they wanted to showcase the video game art of the 70s and 80s as well as encouraging people to take a moment from their busy lives. Passers-by could use their iPads to control some old-school games like Pac-Man, Space Invaders and Tetris.
My Opinion
The explosion of screens together with exciting new developments in mobile technology have certainly created great opportunities for mobile gaming and dual-screen experiences.
Sensors, the "internet of things" and smartphones reaching critical mass will offer advertisers and agencies new ways to experiment with, in campaigns in the nearby future.
Expect ground-breaking new campaigns that will push the boundaries what's possible in "screen/media bridging" in 2014.
What About You?
How do you see future developments between screens? Let us know in the comments below.
Follow & Share
Want more stories like this? Browse our category Mobile & Apps, join us on Twitter, LinkedIn, Facebook, Pinterest, RSS and get our weekly E-mail Newsletter for updates and free bonus content.
About the Author
Paul van Veenendaal (36) is an all-round marketing professional from the Netherlands with 13+ years of online experience and co-founder of ViralBlog. Currently Paul is working at Starcom Amsterdam as Social Media & Community Consultant for Samsung, Redbull, Honda, Heineken, Nintendo.
You can connect with Paul via LinkedIn, Twitter, Google+, Weibo, Facebook, Pinterest or send him an email at [email protected].