Allen Solly: India's First Twitter Powered Billboard
What do you get when you mash-up fashion, social media and outdoor? Allen Solly with India's first Twitter powered billboard that is spreading shirts to the tweeting audience.
To launch the new autumn-winter collection, Ogilvy India went social for Allen Solly, a local menswear designer label.
How did the magic work? In a massive billboard 52 shirts were placed. Behind each shirt, panels were rigged with a solenoid.
With every tweet with a relevant #, a random solenoid would inch forward, eventually punching each shirt from the billboard, right into the hands of the lucky tweeters that were waiting under the billboard to catch their prize.
See the video of India's first Twitter powered billboard: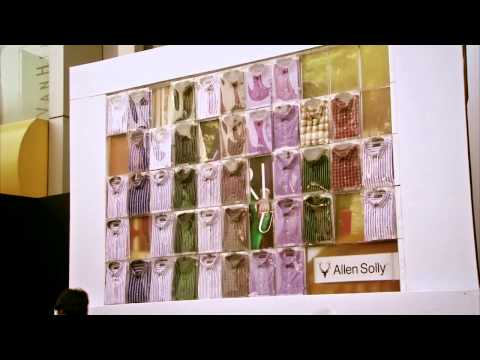 My Opinion
A very simple but clever campaign by Ogilvy India. It shows how a smart combination of digital outdoor and social media can really help local brands.
I hope that many marketers are inspired by this example, and that we will see more powerful mash-ups of billboarding or digital out of home (OOH) with social media in 2013.
Foursquare also offers local retail brands many opportunities and Social-Local-Mobile (SoLoMo) will be a much bigger trend in 2013.
What About You?
How do you rate the Allen Solly campaign? What great similar campaigns from 2012 would you be willing to share with our readers? We look forward to experience them in the comments below?
Follow & Share
Up for more great stuff? Select our category Interactive Marketing, follow Igor Beuker on Twitter, grab our RSS Feed or join our Facebook movement.