Selfridges Launches Anti-Marketing Campaign
UK department store Selfridges has launched a marketing campaign that is actually quite the opposite. With the help of big brands like Levi's, Heinz, and Clinique, Selfridges wants to give consumers a break from ever present marketing messages in its No Noise campaign.
What does the campaign entail?
By stripping off the logos of different big brand products, and its own signature yellow shopping bags, Selfridges wants to bring its customers a peaceful state of mind, as stated on the website of the campaign:
As we become increasingly bombarded with information and stimulation, the world is becoming a noisier place. In an initiative that goes beyond retail, we invite you to celebrate the power of quiet, see the beauty in function and find calm among the crowds.
Levi's 501 jeans and Heinz ketchup are among the products that are available in limited 'de-branded' editions. The products won't be unrecognisable. Other aspects of Levi's iconic branding, for example, will still be present on the jeans.
Quiet Shop, Silence Room, Headspace
That is not all. To ensure Selfridges visitors are given the optimal opportunity to relax, a Quiet Shop, Silence Room and so-called Headspace have been created inside the store.
In the Quiet Shop, people can shop without being interrupted by others talking, and branded messages surrounding them. There's also a range of clothing available, that pays hommage to minimalist design and ignores unnecessary details.
The Silence Room consists of nothing more than benches in a lit room, where customers can sit and "be shielded from the noise and human traffic of the store."
In the Headspace, people are given the opportunity to experience headpods. Headpods can be worn on a person's head as headphones. The user can listen to different types of meditations, created by the Headspace meditation experts.
Watch the announcement of the campaign here: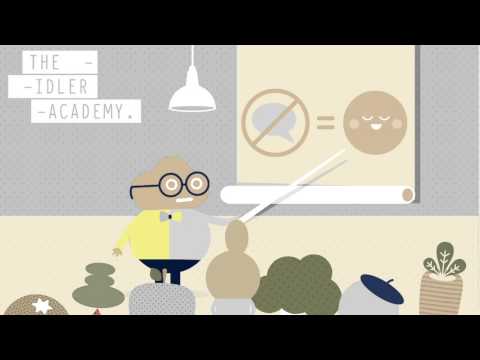 My opinion
I wish we had a Selfridges here in Holland. I would love a de-branded bottle of Heinz ketchup, and I can predict these limited items will soon become collectors items.
The creation of different spaces in which customers can relax and clear their heads, only adds more buzz to the campaign. All these different elements will make people want to visit the store, and take some products with them while they're at it.
I think this campaign is brilliant, and will definitely create more awareness for the store outside of the UK.

What do you think?
Do you like Selfridges' anti-marketing campaign?
Follow & Share
Want to read more interesting stories? Select our category Remarkable & Gossip, subscribe to our weekly newsletter, follow ViralBlog on Twitter, grab our RSS Feed or join our Facebook movement to get more exclusive content.
---
About the author
Marion aan 't Goor is a Social Media Consultant at Share Force One. You can connect with Marion via Twitter, Instagram, and LinkedIn.