Should Brands Create Google+ Pages Yet?
Recently Google officially launched their Google+ Brand Pages, opening up the playground for brands and businesses. You've unmistakably seen brands react to this by quickly creating their own Google+ page.
The long awaited feature provides brands the opportunity to connect with their audience. Facebook CEO Mark Zuckerberg said "Google is creating their own little version of Facebook". Is Google really simply doing a copy paste job? Moreover, do CMO's need to take this opportunity to monetize Google+ and connect with their audience?
Participating on a channel requires well thought out strategies and objectives. This is exactly the reason to join the party or stay out of it. So why should companies care about Google+ Brand Pages?
The first thing to take notice of Google+ Brand Pages are different from Facebook's. So if you were thinking of doing the same thing on Google+ as on Facebook, think again!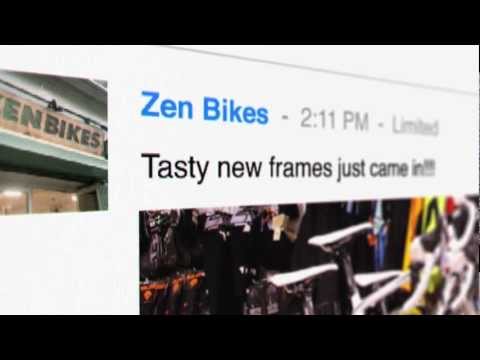 Circles
On Google+ it's possible to add people to defined Circles. This concept is also implemented in the brand pages and through the circles brands can actually segment their audience.
The added value for brands is they can communicate to certain segments (circles), instead of sending out a message to all fans, like it's on Facebook.
Think about reaching out to the highly influential audience. Brands can directly engage and get feedback from these selected users.
Hangouts
Another feature that was already introduced when Google+ was launched were Hangouts. Brands can now use Hangouts and reach to their audience through video chats, this makes it personal and gives the brand a 'real face'.
And also like circles, brands can segment their audience.
Drive search
Google's social network changes search on Google, they are making it a social search engine by adding Google+ in the organic search results. Google is taking advantage of their monopoly position within search.
How exactly? By introducing Direct Connect, with this feature users can add the "+" symbol and go directly to a Google+ page in search. For example +Gmail refers to the Google+ page. And  there's more: Google's +1 system, equivalent of Facebook's like system, provides recommendations by showing +1's from your peers in the search results.
Downsides
Of course Google+ isn't all sunshine, the social network has its limitations. So far the number of users per circle is limited to 5.000 users and this will definitely be a hassle for brands with a huge number of users.
Then there's the single administrator account which is tied to a Gmail account. Again, not very user friendly for brands wanting to manage their page through multiple admins.
Moreover, as for now, Google doesn't allow contests and promotions on Google+ Pages. This includes contests, sweepstakes, offers, coupons and others. However brands can display a link that redirects to a site where promotion activities are hosted.
A strange move by Google, as this drives fans away from the Google+ page.
Another pain point in Google's social network is how many people use Google+. CEO Larry Page stated the social network has 40 million registered users.
That's a whopping number for a social network that recently launched on the 28th of June, but it's still a far cry from Facebook's 800 million active users. As for active users,  Google isn't publicly releasing those figures.
An interesting remark is that users can only sign up on Google+ if they're 18 years and older.
It's clear Google is taking their social network on a different route than Facebook. For brands it's necessary to know how to interact with their users and not simply copy pasting their Facebook pages.
Google is providing a way to reach out and engage. Brands should only create Google+ pages when they know what will be the added value for their audience.
We'd love to hear your take on this. Should brands invest time into Google+ now or wait?
Sources: Searchengineland.com, Huffingtonpost.com, Mashable.com, Techvibes.com, Econsultancy.com