Stealth Mode Or Being Hip? The Google Keyword Guide
It's everyone's ultimate aim to attain the highest ranking on Google. This Google keyword guide will show you that keyword is the word.
Image by shutterstock.
"Build it and they will come" may have been the famous retort from the movie Field of Dreams but the Internet, Hollywood, and baseball don't seem to have that much in common.
Just because you have created a website or blog doesn't mean that the surfers "will come."
Competition is ferocious, the goalposts are constantly moving, and unless you have a way to differentiate yourself from your millions of competitors than you are simply wasting your time – to paraphrase another Hollywood blockbuster, "In cyberspace no one can hear you scream."
It's everyone's ultimate aim to attain the highest ranking on Google Search Engine Results Page (SERP) as possible, and have their keywords make it to the first place.
Being number one or a runner up isn't impossible, but it takes a lot of planning and time.
So let's get to work, and learn the keys to keywords.
Google: Keyword is the word
It's known to say that a picture is worth a thousand words, online the right words can be worth a thousand hits, on Twitter a thousand followers, on Pinterest a thousand pins, on Facebook a thousand likes, and so on.
Search Engine Optimization (SEO) is the key to maximizing SERP and organic search. Organic search requires you to invest more time and effort into discovering which keywords are most effective but it doesn't cost you anything other than time spent researching this.
Be careful not to rush the process, take the time to learn and master your keywords.
Who is your audience?
It's important to learn about your audience, what they are most interested in.
Thanks to the fact that the world has evolved from phone and door to door surveys, a great way for businesses to get to know their audience is using a survey app, for bloggers it's better to use an online survey inside the site and ask visitors to fill out their interests.
Businesses using survey apps have a good chance of improving client interaction, learning about their customers, their business and finding their niche.
For example if you own a music business, what are the most popular artists?
If you own a cooking blog, what does your audience most want to learn how to cook?
What's special about your cooking blog? Do you offer easy to make recipes, quick to make, or authentic recipes?
Once you chose your niche your keywords will be more suitable, such as "quick chicken recipe", "Spicy chicken recipe" or "Easy to make chicken recipe", rather than "Chicken recipe".
Ascertaining Keywords
After you have a list of keywords you found suitable, start by searching them and see what comes up to get a picture of what's out there.
There are plenty of keyword tools to check how many people search for these keywords and if they are popular enough.
To get started, simply Google a keyword/s and see how many results you receive. The greater the number of hits is a sign of the popularity of the keyword. Do this for other search engines also including Yahoo! and MSN.
The search methodology is as follows: intitle:[key phrase] and allintitle:[key phrase] searches.
The presence of a lot of advertising when searching for keywords and their optimization with keywords is sure fire proof of the efficacy of keywords.
Google AdWords Keyword Tool enables you to assess the Estimated Average CPC (Cost per Click) and Exact Match Local volume – the higher the CPC costs and the higher the volume, the more competitive the keyword.
Image by shutterstock.
Optimal Keywords
There are effectively two types of keywords – long tail and short tail. Long tail keywords comprise four or more keywords used together and short tail comprise up to three words.
In general, long tail are less competitive yet better for conversion and short tail more competitive but not as good for conversion.
To maximize your SEO you need a good mix of both short and long tail keywords. Also, you can try using mid-tail keywords to find a balance between conversion and competitiveness.
SEO is a highly competitive, volatile, and imprecise science. However, with the use of diligent research and a bit of tinkering, you can optimize your organic search without breaking the bank.
Working in Stealth Mode
One of the greatest things about the Internet is that you can see what all your competitors are up to without having to leave your computer terminal.
It is not difficult to check your competitors' SERP in comparison to your own and then use their hard work to save yourself time and money.
A quick search of your competitors' sites will give you a good idea of which keywords they are using to outrank you. Similarly, if they are paying for advertising, then that is usually a very good indicator of the best keywords as if they are willing to pay for them, then they must be worth something.
When monitoring what your competitors are up to it is best to do so via a proxy server. Although everyone on the Internet is always keeping tabs on everyone else, through the use of a proxy server you can do so undetected.
It is a prudent and cheap way of gleaning information unnoticed and keeping a modicum of online etiquette.
Another good use of proxy is the option of surfing from any country in the world. Every country has its own culture, people, interests and more. Therefore, search rankings change from country to country.
If you are looking to go international, you need to check your keywords in every country. Somoto for example is a famous Japanese restaurant, and perhaps your blog or websites name is the latest hit song in New Zealand.
Be Hip
Checking your ultimate keywords isn't a onetime thing. You must be up to date, check weekly and even daily you rankings and keywords using one the tools. Even more, be in fashion.
Is Valentine's Day coming up? Promote some a special Valentine's Day chicken recipe. When the seasons change make sure you're not focusing on "chicken soup" but "light chicken salad".
Let's say you own a jewelry site or accessory blog, and Rihanna has just come out with a new hit. Many people will be searching for the lyrics "yellow diamonds" if they don't know the name of the song, so party on those keywords for a while.
These may not be your ultimate customers, but extra traffic never hurts and you might just gain new customers.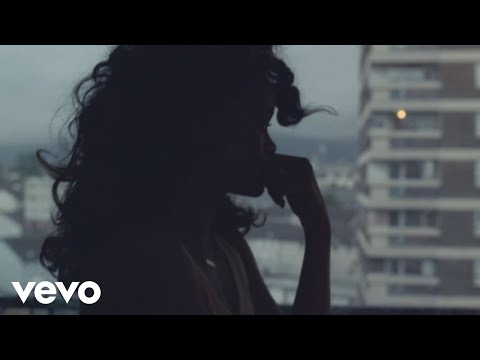 What About You?
What are your keyword secrets? Do you have any tricks and tools up your sleeve? We'd be happy to hear all about them!
Follow & Share
More about breaking with the status quo? Browse our category Trends & Innovations, follow ViralBlog on Twitter, grab our RSS Feed, join our Facebook movement or subscribe to our weekly e-mail newsletter.
About the Author
This story was written by Sharon B. Robinson on behalf of Somoto, you can visit them at the Somoto website and follow them on Facebook and Twitter.