Amstel Vending Machine: Do Nothing, Receive Beer
We all saw many great interactive vending machines campaigns, most of them with an idea: complete a task (or tasks) and get a reward.
But what if you did not have to do anything and get a prize anyway?
We all know it, running from one place to another for appointments, meeting family, friends and so on. And sometimes we forget to just have a pause (and maybe a Kit-Kat), relax and enjoy the moment. Amstel, a Dutch brewery and their creative agency NEXT-DC wanted to persuade the busy people of Sofia, Bulgaria to get some rest.
How? They created "Amstel Pause", a vending machine rewarding people with free beer for doing…just nothing. The idea was to make them pause for a while, not to move (even picking up a ringing phone disqualified the person from receiving a free beer) and get a free beer.
Each of the person had to wait for 3 minutes to get a can of Amstel beer.
The First Installation That Makes You Do Nothing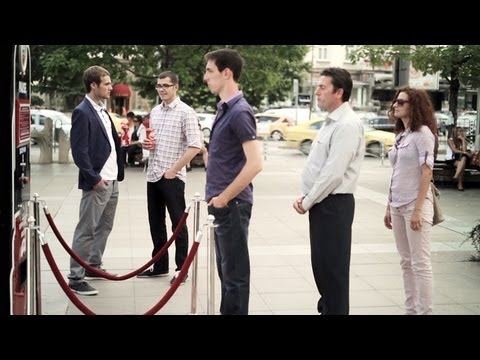 The results? Over 16 days, from 16:00 to 21:00 o'clock the Amstel Pause vending machine collected 4,032 minutes (more than 67 hours) of rest. 
An average of 84 people took part each day and over 1,300 beers were dispensed.
My Opinion
I really love the idea (not only because the reward is a free beer) because of the "relax, do nothing and enjoy the moment" message and attitude.
We're all living in a hectic world, under time pressure and are slowly forgetting how to pause for a while, so this one is a very nice reminder to do nothing, at least for a few minutes.
What About You?
What do you like most about the campaign? Which great vending machines campaigns did you see recently?
Follow & Share
More breaking stories with the status quo? Browse our category Trends&Innovations, follow Martin Michalik on Twitter, grab our RSS Feed, join our Facebook movement or subscribe to our weekly e-mail newsletter.