Ushuaïa Ibiza: From RFID To Fingerprint Facebooking
For the clubbing season of 2013 Ushuaia Hotel Ibiza is abandoning RFID tags, and will be offering payments and Facebook access with fingerprinting technology. Marketers in travel and retail, are you watching?
In our 2011 story we already wrote a story on Ushuaia Ibiza using RFID to connect users to Facebook.
In this story we also predicted the next step for Ushuaia: Fingerprinting or NFC. And here we are, Ushuaia is the world's first hotel to introduce fingerprinting for payments and Facebook access. So here's our updated story.
Since I love Ibiza and have been building a contemporary finca 2.0 at the heart of the island in 2011, I happen to visit Ushuaia frequently.
Not only because Ushuaia offers great shows with great line-ups of DJ's, also because they are famous for their daytime parties. And being an Abuelo (grandpa), I don't feel like hanging in the clubs till the sun comes up.

Why CMOs in Travel and Retail should read along?
Ibiza offers many new marketing, Social CRM and experience branding insights. In 2008 I wrote this story about Ibiza marketing.
Ushuaia offers some great examples for CMOs in the travel, tourism and retail industries.
With the fingerprinting technology Ushuaia not only offers "easy finger touch" mobile payments to their customers. With fingerprinting Ushuaia will also offer easy touch Facebook access to their clients in 2013.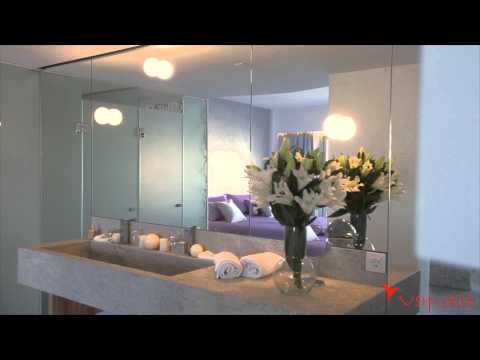 Ushauaia reckons the ROI for the entire project. In terms of the original outlay in the technology, compared to repeat bookings and its growing fan database, the ROI is about 2.5 times the total investment.
My opinion?
Brands should embrace innovations to break through the conventions in their industries. Use disruptive innovations more frequently to change the rules in the marketplace.
This will most certainly boost your brand and business objectives, increase your earned media attention and increase customer loyalty, brand advocacy and product sales.
More Ibiza or innovations? Select our category Trends & Innovations, follow Igor Beuker on Twitter or join our growing Facebook movement.
Source: tnooz and springwise.