4 YouTube Lessons From Shane Dawson
Shane Dawson started YouTubing under ShaneDawsonTV only 3 years ago. Within that time he's become a YouTube sensation, racking up over 2.7 million subscribers.
If a young adult with nothing but a video camera and his imagination can achieve success on YouTube, so you can your brand…
Entertain
Shane Dawson has an ensemble of characters with eccentric personalities who are woven into his story-lines to create laugh out loud videos. Don't let the "homemade" aspect of his videos fool you. Dawson spends many hours coming up with funny skits and does an excellent job of acting out his characters, which include Shanaynay, Ned the Nerd, and S-Deezy.
"It's about pleasing the audience and making them feel like they subscribed for something," says Dawson.
Be Genuine
Shane has cried in front of the camera on multiple occasions. His troubled past (he was 150 pounds overweight in high-school and was abused by his alcoholic father) is endearing and brings him down to earth. In his videos Dawson often makes fun of himself and has a care free, humble personality, which makes him likable. On his fan base, Dawson says, "I feel like they're my friends and I really care about them."
Encourage Feedback
At the end of most of his clips Dawson encourages his viewers to comment in the comments sections of his videos or take make a video response. By encouraging community interaction of his content, Dawson is making his audience invest in him, which leads to a loyal fan base.
Market Yourself
Dawson knows that entertaining content alone is not enough to generate traffic , which is why he creates videos, which relate to already popular topics. Take a look at Shane Dawson TV's 5 all time most viewed videos and you'll notice a pattern of his video targeting popular topics…
FRED IS DEAD!
LADY GAGA TRIED TO KILL ME!!
"TELEPHONE DUDE'S VERSION"
TWILIGHT NEW MOON: BLOOD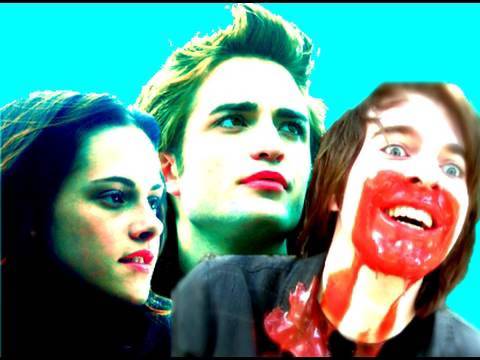 LAST FRIDAY NIGHT *SPOOF* KATY
Although the actual content of some of his videos only slightly relates to their respective titles, the sensationalist looking titles lure his viewers in and, by the time his videos are over, his watchers are not disappointed.
Shane Dawson never expected to be as popular as he is now, with other 2 million subscribers. Too many people or brands focus on "becoming famous" or "being well known," when they should be focusing on the actual product they are selling. So, if you're a brand, forget about becoming a YouTube sensation over night and focus on what kind of value your can bring to a YouTube audience.
If you're a website selling the latest electronics, make video reviews of the latest electronics. If you're someone who has a skill (singing, comedy, drawing, dancing, etc.) make a video, which entertains or informs your audience in a compelling way.
Nickolay Lamm is an internet marketing specialist who manages InventHelp Scam Watch and other web properties.