Top 5 Videos In Viral Friday: Emma, Le Trefle
Millions of videos get uploaded, so we curate them for you in our flagship format Viral Friday. See the 5 top viral videos of this week here on ViralBlog.
Trailer created by Michiel Zwart of EditieM

This week, we selected the following five great viral videos for you:
1. Emma, Le Trefle
With today's technology the possibilities are almost endless. Almost. On one hand it's true that the paper industry is struggling, but there's one thing you can't use your tablet for. An awesome French ad by Leo Burnett France for Le Trefle with more than 1,3 million views in one week.
2. Be ready 4 The Next Galaxy
Samsung introduced  the Galaxy S4 yesterday and it's a beautiful piece. Little Jeremy is the secret messenger of the S4 and had the biggest job of his life, getting a sneak peek and keeping it a secret. The video has almost 1.5 million views in four days, here you can find more information about the Galaxy S4.
3. Meet The Wolfdog – Old Spice
Remember last year's Old Spice Guys Battle – Fabio and Isaiah Mustafa? Well there is a new famous "person" of Old Spice, new official Chief Director of Marketing, Mr. Wolfdog. The announcement video was watched more than 1,1 million times in only five days, a great success for Mr. Wolfdog!
4. Carlsberg Puts Friends To The Test
Carlsberg came up with another experiment and this time they are putting friends to the test. Their proposition "That calls for a Carlsberg" encourages people to do the right thing and reward themselves with a Calsberg afterwards. So, how would you react if you had to save a friend in need under horrific circumstances? The video has been published on the 12th of March and has almost 700.000 views.
5. Talking Shoe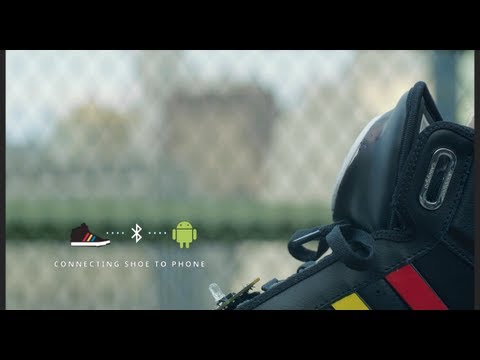 Technology, we're integrating it in every possible item we can think of. Glasses, watches and now Google is introducing the Talking Shoe! This shoe has been developed to motivate people (in a rather sarcastic way), though a speaker and also publish stories through social media. The video is live only for 5 days and has already been viewed by almost 500.000 people. Just wondering, maybe this is where the Google reader team got reassigned…
What About You?
What was the viral that made you wet your panty? We would love to hear your opinion in the comments below.
Follow & Share
More viral videos? Browse all Viral Fridays, follow ViralBlog on Twitter, grab our RSS Feed, join our Facebook movement or subscribe to our weekly e-mail newsletter.