Top 5 Videos In Viral Friday: Ted 2
Viral video marketing used to be an art, now it's a science. We curate the millions of videos that are uploaded every week. In our flagship format Viral Friday we show you the top 5 viral videos.

This week, we selected the following top 5 videos for you… Enjoy and share.
1. Universal Pictures: "Ted 2"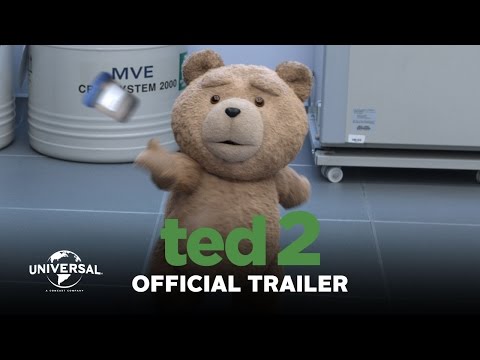 This week's viral number one is for "Ted 2". Ted 2 is the sequel to Seth MacFarlane's hit comedy Ted. The upcoming film follows the continuing comedic adventures of John Bennett (Mark Wahlberg) and his living teddy bear (voiced by Seth MacFarlane), along with Hollywood stars Liam Neeson, Morgan Freeman, Amanda Seyfried and Jessica Barth. Result: 54 million views on YouTube and Facebook since January 29th. Total social shares: 780,270.
2. Clash of Clans: "Revenge"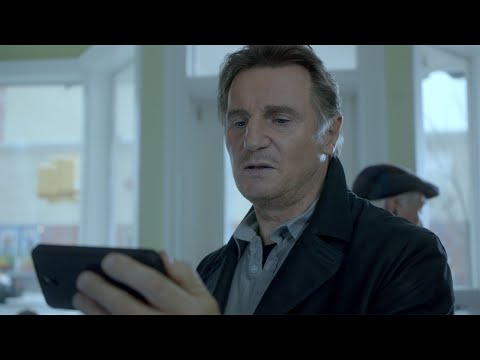 Clash of Clans is an online multiplayer game in which players build a community, train troops, and attack other players to earn gold and elixir. To promote the popular Android and iOS game, mobile game company Supercell hired Liam Neeson aka Bryan Mills (his "Taken" alterego) to star in their Superbowl advert, to say lines such as "I don't know you, BigBuffetBoy85, but if you think you can humiliate me and take my gold, think again." The promotional video has been viewed 38 million times on YouTube and Facebook. Total social shares: 797,630.
3. Universal Pictures: "Fast & Furious 7"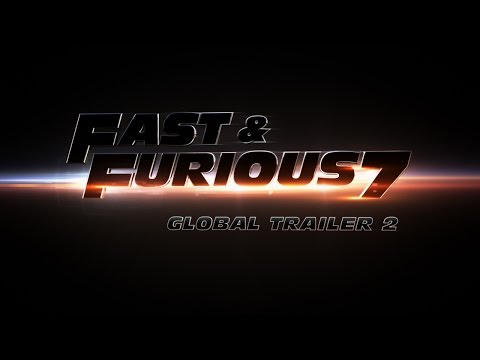 Universal Pictures released the latest trailer for Fast & Furious 7 on Superbowl Sunday and it's faster than ever. The latest instalment of the action franchise sees cars launching out of airplanes, crashing through skycrapers and a whole lot of explosive driving as the crew fight for their survival. Furious 7 is set to open on April 3rd, with a cast that includes Paul Walker, Vin Diesel, Dwayne Johnson, Michelle Rodriguez, Jason Statham and many other stars. The trailer has garnered over 25 million views on YouTube and Facebook. Total social shares: 1,2 million!
4. The Tonight Show: "Saved By The Bell"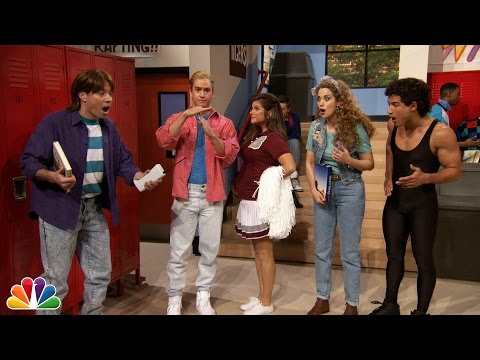 The Tonight Show Starring Jimmy Fallon has enjoyed great viral success this week with four epic sketches. Jimmy kicked off February with a star-studded version of Queens' "We Are The Champions" (4,7 million views) and a hilarious Lip Sync Battle with Will Ferrell, Kevin Hart and Jimmy Fallon (23 million views), followed by a remake of the "Fresh Prince of Bel-Air" opening credits (7.3 million views) a day later. Last but not least Jimmy brought back together the cast members (Zack, Kelly, Slater, Jessie and Mr Belding) of cult high school comedy Saved By The Bell on The Tonight Show Wednesday night (19 million views in just 2 days!).
5. Universal Pictures: "Minions"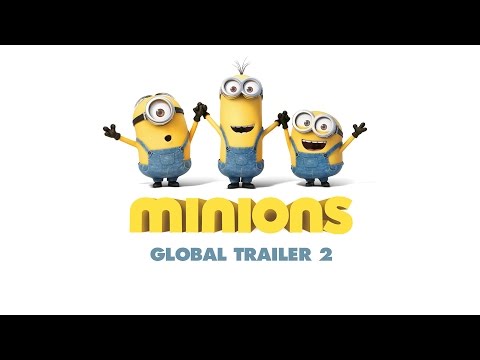 Minions, the lovable small, yellow creatures, you know from Despicable Me are getting their own spin-off movie this summer. In the new Minions trailer, it's 1968, which is 42 years B.G. (Before Gru), and the main trio of Minions (Stuart, Kevin, and Bob) attempt to hitchhike to Orlando to visit Villain-Con, the biggest gathering of criminals anywhere, as they hope to work for inventor Scarlet Overkill. The latest trailer has attracted 13 million views on YouTube and Facebook. Total social shares: over 250,000.
What About You?
Which video did you like most? We would love to hear your opinion. Share it with us in the comments.
Take ViralBlog.com everywhere you go
Have an iPhone, iPhone Touch or iPad? Download the ViralBlog.com app for iOS
Samsung or other Android mobile phone/tablet? Download the ViralBlog.com app for Android
Explore more on ViralBlog
Want to see more popular viral videos? Browse our category "Viral Friday" or get our weekly e-mail newsletter for updates and free bonus content.
Follow ViralBlog on Twitter, LinkedIn, Facebook, Google+, Feedly.
Join us on Twitter, LinkedIn, Facebook, Google+, RSS