Viral Friday: Amazing Screen Technology
Viral Friday is the weekly viral video chart of ViralBlog, showing the 5 most popular viral videos, commercials, games or user-generated videos, carefully selected and ranked by popularity, viral impact & spread.
This week's Viral Friday #1 position goes to Amazing Screen Technology, is this how the future gadgets will look like? On the second place Skittles Boom Box – give a creative man a boomblaster! And #3 is for Most Insane Immersive Movie Experience EVER, amazing videos can be done in one shot.
Do you want to see this week's list from 1 to 5? Go on then, and have a look! We'd like to hear your opinion about the virals. Have fun!
Get our ViralBlog asset: the Viral Friday Widget! By default the widget shows you the latest Viral Friday, but it'll also show you the seven most recent postings on ViralBlog.
Sponsored item
Viral Friday is sponsored by ViralTracker – the independent third-party viral measurement company, since 2004. ViralTracker improves your viral marketing ROI and digital content with 300%. Watch the video demo, become an authorized reseller or request the rate card.
1. Amazing Screen Technology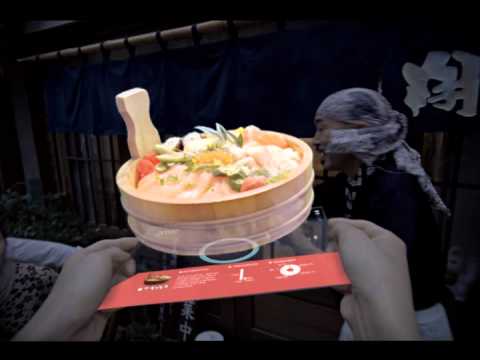 Samsung teases us with their latest flexible display technology, too bad we can't get our grubby hands on it just yet. The release of flexible displays is right around the corner, but it will definitely take a few years to develop. During the last CES Samsung showed some demos of actual products with flexible screens, so we'll be able to recreate the scenes from e.g.  Minority Report. So far Nokia has been also busy with similar tech for their handsets. The video was up since 4 December and has almost 1.2 million views. For more Samsung head over to their Facebook and Twitter pages. Just one remark though, one of the top comments under the video – since when  the processor and battery became invisible?
2. Skittles Boom Box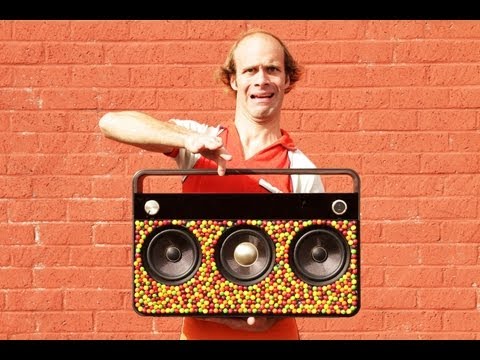 It's time to taste the rainbow again! After some strange commercials, Skittles sent Nathan Barnatt a boombox as a gift and asked him to show it on his YouTube page. As this guy is a really creative mind, it's not surprising that the video got almost 800,000 views since December 3.  If you like this dancing fool, check his Facebook page, follow him on twitter or website.
3. Most Insane Immersive Movie Experience EVER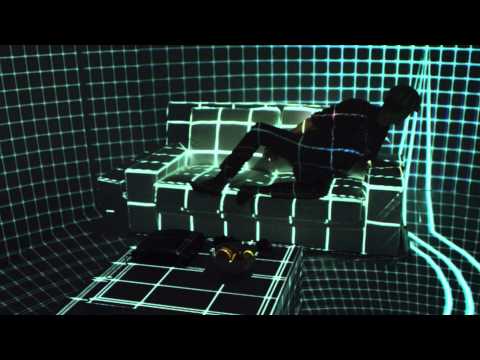 Watch how this guy's room transforms into a scene from X-Men, without any SFX, post production, cuts etc. – this is 100% real. Playstation funded this project and provided the PS Move which was attached to the camera to track projections which enhanced the effect and enabled the viewer to look round (virtual) corners. We've seen some 3D mapping virals like the one from Nokia last week. This is yet another level of 3D mapping we are anxious to see what the future brings. This viral with more than 630.000 views is first from a series, watch the rest of them at GreatFilmsFillRooms.
4. Old Spice MANta Claus: @beautyjunkies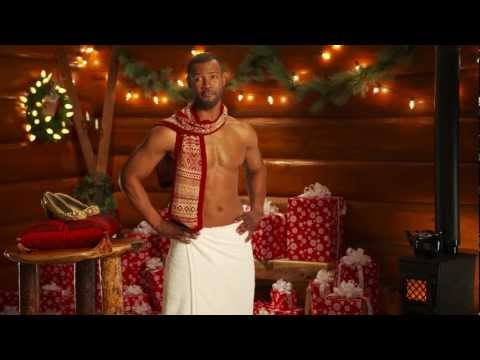 Old Spice man, Isaiah Mustafa is back! The Old Spice Guy is presenting 7 billion gifts for this Christmas. The campaign from Wieden + Kennedy puts Isaiah in the role of "Manta Claus", promising to give a present for every single person on the Earth. First on his list is @BeautyJunkies (a beauty blogger who promptly shared that she could happily die now) who received a pretty awesome one.  Well If you are a lady, not difficult to understand! Videos have also been posted for the city of Baltimore, 25 of Old Spice Guy's closest Internet friends, Australia and more are coming every day. So far, just over 29 million have received gifts. The video has reached more than 364.000 views in less than a week. Thanks Manta!
5. Beats By Dr. Dre Studio Color Campaign
Everybody knows that Dr. Dre is one of the best composers of the world, but his headphones line is not so well known. Obviously he wants to change it, also with this colorful and nice slow motion video. A strange thing is that he didn't go for a hip-hop track but for a dubstep one.  His choice worked pretty well with the video going viral with more than 300.000 views in one week. But really, is everyone going for a dubstep music?