Viral Friday: An Unexpected Briefing
Viral Friday is the weekly viral video chart of ViralBlog, showing the 5 most popular viral videos, commercials, games or user-generated videos, carefully selected and ranked by popularity, viral impact & spread.
This week's #1 position goes to An Unexpected Briefing #airnzhobbit by New Zealand airlines and heros of the Middle-earth. The #2 is Banned iPad mini Promo by Gentlemen's rant telling you more about Apple's latest gadget. And Pumpktris closes this week's top 3 to remind you about this year's Halloween.
Do you want to see this week's list from 1 to 5? Go on then, and have a look! We'd like to hear your opinion about the virals. Have fun!
Get our ViralBlog asset: the Viral Friday Widget! By default the widget shows you the latest Viral Friday, but it'll also show you the seven most recent postings on ViralBlog.
Sponsored item
Viral Friday is powered by ViralTracker – the on-line video metrics company since 2004. Distribute and track your viral and social videos across millions blogs, social sites and 500+ video portals. Watch the demo, order your license or become a reseller.
1. An Unexpected Briefing #airnzhobbit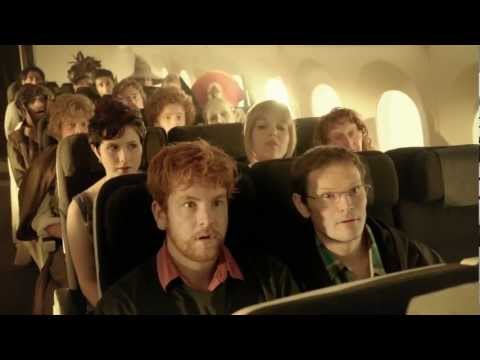 Peter Jackson, the director of the Lord of The Rings trilogy found the perfect setting for his movies in New Zealand. No surprise about the location, it's a beautiful country with breath-taking scenery, landscape and nature. Jackson's next movie, also based on J. R.R. Tolkien's novel, The Hobbit, is also filmed in New Zealand. Thus Air New Zealand partnered with WETA Workshop on a brand new Hobbit inspired safety video. Air New Zealand also claimed a very nice slogan: "The airline of Middle-earth" to promote its stunning natural beauty. The safety video is online only for two days and already with more than 2,5 million views! Want more? Have a look at Air New Zealand YouTube channel, enjoy.
2. Banned iPad mini Promo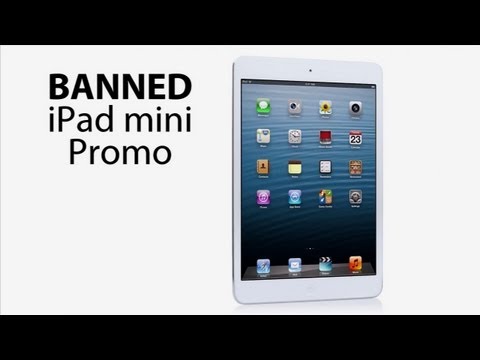 These four gentlemen, John Elerick, Will Stephens, Roger Roth and Travon Free, better known as The Gentlemen's Rant, create great videos that have solely one purpose – to ridicule everything, but in a great way. Last time they came up with a Banned iPhone 5 Promo, now they're back with comments of the latest iPad, the iPad Mini. Enjoy the great remarks on the latest Apple gadget, as more than 1,4 million views already did. And help them cross 50 million video views milestone on the Gentlemen's Rant YouTube channel.
3. Pumpktris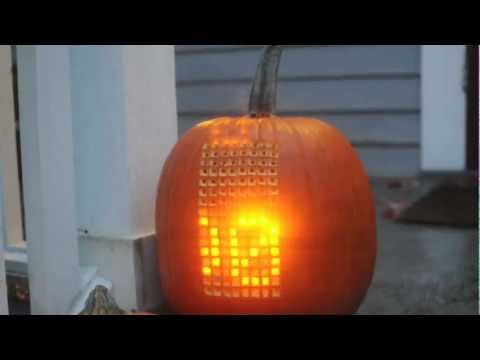 A bit late for this year but plenty of time to get it done in time for next year's Halloween. If you want to enjoy a good old-fashioned game of Tetris and you have a pumpkin lying around and you don't have two left hands, get crackin'. Nathan Pryor cratead Pumpktris. A playable version of Tertris inside an actual pumpkin. Some programming, soldering and power-tools are involved, but the result is fantastic, but not so scary. Almost a million views in 5 days… Instructable that.
4. Darth Vader: What Are You Going to Do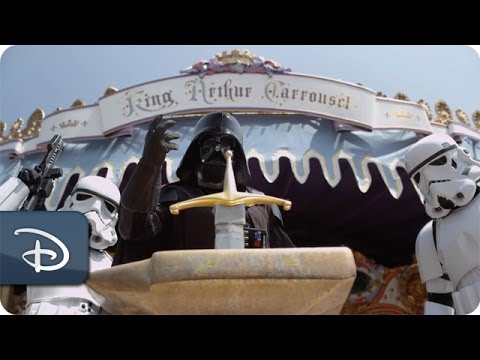 The big news this week is that Disney has bought the Lucasfilm. The speculation about which of the stories from the expanded universe will be told has also begin. And DisneyParks published this week a nice video based on the big news. In the video we see Darth Vader having the joy of his life. No wonder that the video went viral with over 750.000 views in 3 days.
5. Will Ferrell's Old Milwaukee Dubstep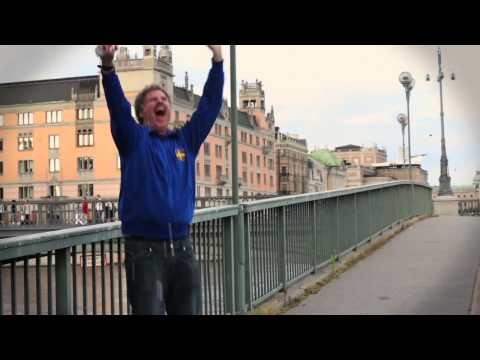 World famous actor and comedian Will Ferrell teamed up with Old Milwaukee Beer to act in a series of on-line videos. Naturally, Ferrell's dubstep one is the most popular and got over 600,000 views. In case you're not sure about this music genre, here's a hint: The Origin of Dubstep.