Viral Friday: First Person Mario
Viral Friday is the weekly viral video chart of ViralBlog, showing the 5 most popular viral videos, commercials, games or user-generated videos, carefully selected and ranked by popularity, viral impact & spread.

This week's Viral Friday #1 position goes to First Person Mario Now everybody can see how Mario sees the world. Next, the #2 goes for Justin Bieber Pranks Willow Smith. And the third position is for a World's Sexiest Top Spin 4 Video, which completes this week's Top 3.
Do you want to see this week's list from 1 to 5? Go on then, and have a look! We'd like to hear your opinion about the virals. Have fun!
Get our ViralBlog asset: the Viral Friday Widget! By default the widget shows you the latest Viral Friday, but it'll also show you the seven most recent postings on ViralBlog.
Sponsored item
Viral Friday is sponsored by ViralTracker – the independent third-party viral measurement company, since 2004. ViralTracker improves your viral marketing ROI and digital content with 300%. Watch the video demo, become an authorized reseller or request the rate card.
1. First Person Mario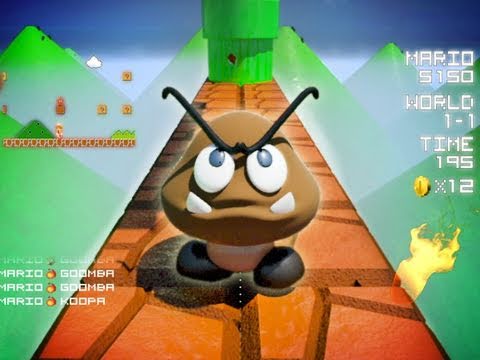 Lots of people fantasized about this one. How would the world look through the eyes of this man? Super Mario, Nintendo's true moneymaker, is used for this video. The creator finally gave us a glance of Super Mario Bros 1 in first person view. The brand ' Super Mario' was good for 318 million(!) copies sold for several game consoles, so how could this NOT get viral. The video is up since March 17 and generated 7.2 million views. From the 98K votes, 98,5% liked it. Compared with the original stuff, about this video we say, level up!

2. Justin Bieber Pranks Willow Smith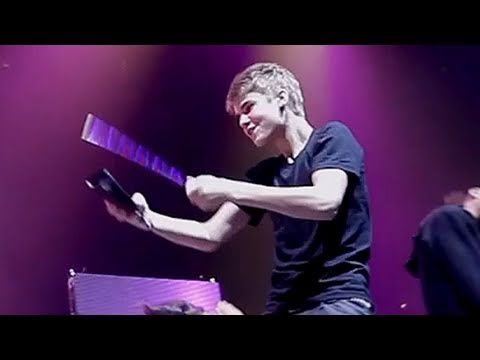 This video has more than 500.000 views in only 2 days! See how Justin Bieber, his manager Scooter and his "swaggercoach" Ryan jump on stage while Willow Smith is performing her "Whip my Hair" in Justin's opening act. Willow is rocking her braids as a true rockstar while Scooter and Ryan are jumping around as back-up dancers also wearing neon extensions in their hair. In the meanwhile, Bieber is banging on a cowbell and in the end her brother Jaden tries to out-dance his sister. Despite all the chaos on stage, Willow keeps it cool!
3. World's Sexiest Top Spin 4 Video
This video of Top Spin 4 with Serena Williams (as worlds sexiest tennis player)  and Rileah Vanderbilt (as worlds sexiest tennis gamer) dressed in suggestive outfits and grunting, has been making his way around the internet the past few days.  Our colleague Dimitri Bauer already posted about the question if the video leaked online or that it was a marketing stunt. Either way this video,  uploaded on March 21, generated +140K views and that is way more than the 5 K views the official Top Spin 4 trailer generated by 2K Sports.

4. Armani Code Making of with Megan Fox
The gorgeous Megan Fox is starring in a new video for the new Armani Code campaign. Well actually it's the making of from a previous video that we featured in our Viral Friday. It looks like Armani is creating a good list of celebrities that they work with: David en Victoria Beckham, Christiano Ronaldo and recently Rafael Nada. In less than a week this video generated 50.000 views. Want to see more of Megan Fox have a look at the Armani Beauty YouTube channel.

5. Snoop Dogg & Rico Rap Video
New Zealands national airline company "Air New Zealand" started the 'Rico the puppet' campaign in 2010, which was developed by .99. In this video Rico receives a phone call from the one and only Snoop Dogg! Snoop invites Rico to come over to his studio to make a hot new song called "Hello Sunshine". The video is online since March 21st and already has more than 250.000 views. Check it out to see if Rico has some rap skills. And ow yeah; "pump ya fist, pump ya fist, pump ya fist like this!".