Viral Friday: So Real It's Scary
Viral Friday is the weekly viral video chart of ViralBlog, showing the 5 most popular viral videos, commercials, games or user-generated videos, carefully selected and ranked by popularity, viral impact & spread.
This week's #1 position goes to So Real It's Scary, promoting their new IPS displays. The #2 is The Blob – Launching Humans 50 Feet High with a nice reminder of hot summer day. And How McDonald's Canada Makes Their Fries closes this week's top 3 with a sneak peak behind the process of getting your favorite French fries to you.
Do you want to see this week's list from 1 to 5? Go on then, and have a look! We'd like to hear your opinion about the virals. Have fun!
Get our ViralBlog asset: the Viral Friday Widget! By default the widget shows you the latest Viral Friday, but it'll also show you the seven most recent postings on ViralBlog.
Sponsored item
Viral Friday is powered by ViralTracker – the on-line video metrics company since 2004. Distribute and track your viral and social videos across millions blogs, social sites and 500+ video portals. Watch the demo, order your license or become a reseller.
1. So Real It's Scary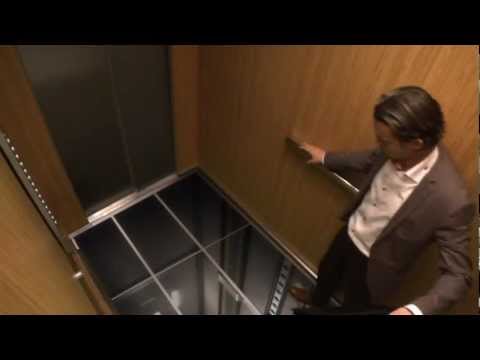 Straight from the beginning – I don't like fake videos or fake advertising. Unfortunately, some brands never learn, last time it was Nokia with their amazing PureView Video Demo, this time LG IPS monitors ad fails big time. Why? When you look at your screen from different angles, the picture doesn't change. Unless it's a superb 3D. Want more proof? So fake it's scary. Better luck next time LG, we all know you can come up with a great videos. Nevertheless, the video gained more than 10 million views in just one week, proving that even a bad advertising is still advertising. And just thinking aloud, if the video is fake, what about the views…
2. The Blob – Launching Humans 50 Feet High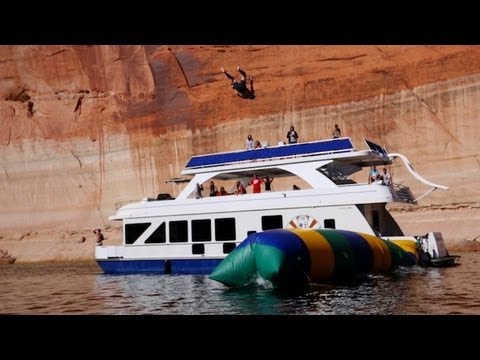 Even though the summer is long gone here in Amsterdam, actually those 2 summer days of this year, here's something that brings back the great memories of sun, hot weather and fun. This video was all filmed at Lake Powell Utah, at Bullfrog in a collaboration with Contour cameras. Seems like GoPro Hero cameras have a nice competitor here. This user generated video, created by Devin Super Tramp also became the introducing visual for Contour website and got to more than 1,2 million views within 9 days!
3. How McDonald's Canada Makes Their Fries
In the contrary to the first video, it's great when brands show what's behind their products, how these are made or grown and they show open-mildness to answer the questions of their customers. At the end, it really pays off. McDonald, bashed, ridiculed and sued for its calories-rich fast-food and snacks probably has a lot to explain, no doubt. So McDonald's Canada already started with answering customers' questions. How they're doing? Pretty good, their previous video made it also to Viral Friday with their behind the scenes video.
This one has already 1,6 million views since live on 16th of October. Good work McDonald's and keep up the spirit!
4. Brad Pitt CHANEL Parody
Last week Chanel published video series featuring Brad Pitt, which really did not make that much sense, at least the first video. Of course the viewers were encouraged to discover more, but it still. So a popular YouTube user Natalie, with more than 1,1 million subscribers, gives an appropriate explanation. The video is great and already gained more than 520,000 views since October 16th. Have a look at Natalie's Community Channel at YouTube for more videos.
5. IKEA 'Playin' With My Friends'
And last but not least is a new cute IKEA advert that is all about bringing people together this party season. The video created by Mother, London, has channeled happy childhood imagination. Without giving away too much or spoiling it, the ending is the best part. On-line for one week only, it's close to 400,000 views.