Viral Friday: Tomorrowland 2012
Viral Friday is the weekly viral video chart of ViralBlog, showing the 5 most popular viral videos, commercials, games or user-generated videos, carefully selected and ranked by popularity, viral impact & spread.
This week's #1 position goes to a reflection to this year's music festivals season in Tomorrowland 2012 Official Aftermovie . The #2 is Assassin's Creed Meets Parkour in Real Life, some stunning jumps and tricks by Ronnie Shalvis.
And This is SportsCenter – John Clayton closes this week's top 3 with sneak peak into a normal life of a sports reporter.
Do you want to see this week's list from 1 to 5? Go on then, and have a look! We'd like to hear your opinion about the virals. Have fun!
Get our ViralBlog asset: the Viral Friday Widget! By default the widget shows you the latest Viral Friday, but it'll also show you the seven most recent postings on ViralBlog.
Sponsored item
Viral Friday is powered by ViralTracker – the on-line video metrics company since 2004. Distribute and track your viral and social videos across millions blogs, social sites and 500+ video portals. Watch the demo, order your license or become a reseller.
1. Tomorrowland 2012 – Official Aftermovie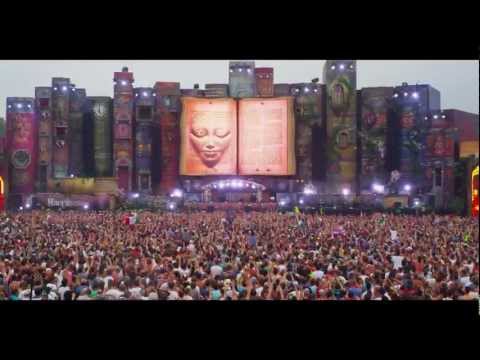 The summer festivals season is away and all music lovers have to wait for next summer to enjoy sun, great vibes and fun. But to keep memories fresh, here's an aftermovie from one of the biggest electronic dance music festivals in Belgium, Tomorrowland. Get a cup of coffee and enjoy this great 20 minutes video as did more than 5,8 million people in just 4 days! Want to get there next year? Make sure you get your tickets in time. This year within less than 2 hours 100,000 tickets sold out!
2. Assassin's Creed Meets Parkour In Real Life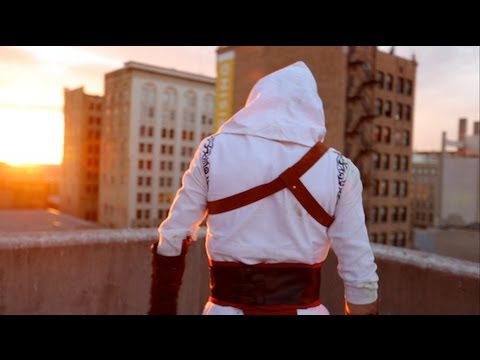 Assassin's Creed is a historical fiction action-adventure open world stealth video game series that took inspiration from the novel Alamut , by the Slovenian writer Vladimir Bartol. You, as the hero have various missions and it's up to you how to get to the location. Inspired by the series and with his passion for parkour, Ronnie Shalvis and his friends created this awesome video which got more than 6 million views since 3rd of September. Like it? If yes, go ahead and check the "Behind the scenes" video or have a look at Ronnie's YouTube and Facebook page.
3. This Is SportsCenter – John Clayton
SportsCenter, a daily sports news television show by ESPN television, has a series of comical commercials since 1994. These are created by the New York office of advertising agency Wieden+Kennedy, of Portland, Oregon, which did such great ads as Old Spice Muscle Music and Film. And now also a glimpse into the world of John Clayton after a SportsCenter write-up, also with his half warm up suit. Because reporters are just like ordinary people too. A great way to show it, right? This funny video got more than 2,2 million views in just a week!
4. A Pong Traffic Light In Germany
How cool it would be, to play a classic arcade game, PONG, while waiting for a green light on a pedestrian crossing? PONG is one of the first computer games ever created, a simple "tennis like" game features two paddles and a ball. Unfortunately this is a simulation, not a permanent installation. Streetpong is a concept about playful urban interactions by Sandro Engel and Holger Michel, developed at the HAWK Hildesheim, Faculty of Art in Germany. This amazing concept video got more than 900,000 views on YouTube and 600,000 views on Vimeo. Wanna play? Go ahead for a game of PONG.
5. Steve Jobs: Resurrection (iPhone 5 Parody)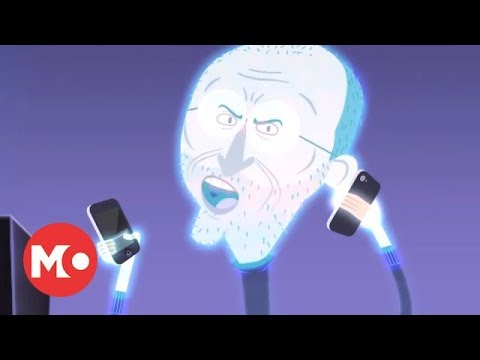 With the new iPhone 5 unveiled this week, many fans were missing Steve Jobs at the event. But Steve is resurrected! At least in this this parody video, he's is capable of a little more than has rapping counterpart. The video is in the wild since 10th of September and got a stunning 740,000 views! Please note that while this video is meant to be all in good fun, it could be considered offensive to some, and it is probably not the safest video for viewing at work (without headphones).