Top 5 Viral Videos In Viral Friday: Toyota RAV4 – Big Game
Millions of videos get uploaded every week, so we curate them for you in our flagship format. See the 5 hottest viral videos of the web here on ViralBlog.
Trailer created by Michiel Zwart of EditieM

This week, we selected the following five great viral videos for you:
1. Toyota RAV4 – Big Game Commercial
People always say, be careful what you wish for. Well… in the commercial for the new Toyota RAV4, this genie takes that quote a bit too serious. Since the 28th of January this commercial has been viewed almost 8 million times (nice bonus: starring Kaley Cuoco).
2. A Dramatic Surprise On An Ice-cold Day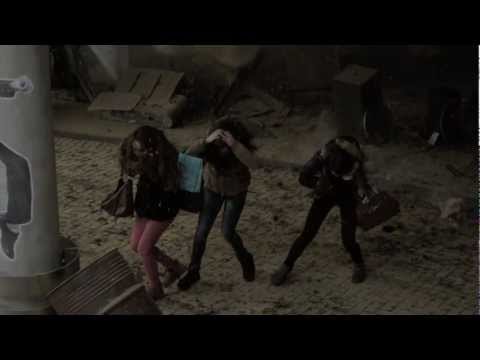 One red button, some actors and a lot of drama. As a result of the success in Belgium, this time TNT placed the red button in the Netherlands. The result is not too shabby to say the least and has 4.8 million views in just over a week.
3. Paperman
Walt Disney studios came up with an technique that seamlessly merges computer-generated and hand-drawn animation. Get a cup of coffee, thee or other favorite drink and enjoy this cute video – in the wild since the 29th of January with more than 4,7 million views.
4. Volkswagen – Get In, Get Happy
Volkswagen takes the happy and cozy Jamaican and gives it a different look which brightens our day. Don't fret my brother, sticky bun come soon! So far, 4.5 million viewers heard this crazy talk in less than a week.

5. Prom – Audi
Last but not least is Audi USA with a Prom night video, which shows that driving an Audi can you more confidence. Maybe more than is necessary? So far with 3,8 million views since 24th of Janury, and counting…

What About You?
What was the viral that made you wet your panty? We would love to hear your opinion in the comments below.
Follow & Share
More viral videos? Browse all Viral Fridays, follow ViralBlog on Twitter, grab our RSS Feed, join our Facebook movement or subscribe to our weekly e-mail newsletter.