Power Matrix: Raising Awareness On New Energy Through Gaming
Socially responsible companies are always top tier in my mind, and I consider Siemens as one of the most reputable and environmentally-conscious companies.
With their dedication to sustainability, it comes as no surprise that they would raise awareness and teach people about new forms of energy through a new, fun game called Power Matrix.
It's free, it's beautiful, and it requires a bit more brainpower than FarmVille.
Power Matrix: Siemens Energy Game
The game is not only for experts or gamers, but instead targets anyone who is interested in energy and sustinable resources.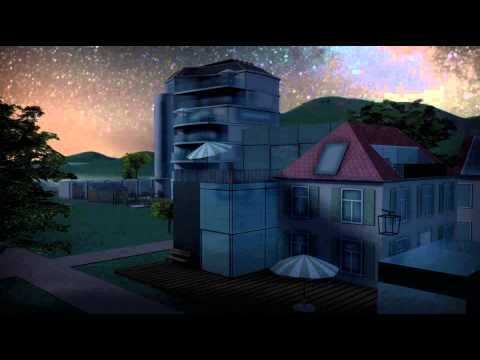 Starting with a rural territory where your future city is about to develop, the goal is to provide it with a sustainable power supply through a mix of various energy technologies while keeping a budget.
The sheer amount of data used by Siemens to create this game is mind-boggling, as the game flows effortlessly through different energy sources and their effects on the community.
It makes me wonder exactly how many years of data and analytics were put into this one game that models a complex system so well.
Can you control an entire energy system?
Players can indulge in complex construction plans reminiscent of SimCity and Rollercoaster Tycoon, but Power Matrix has a few features that make it even more advanced.
You can trade excess energy, buy additional power generated by others, and even build an energy network to fund a energy research department that provides more efficient solutions and new technologies that are lower in emissions.
Although it is a game, Siemens wants us to realize that this could be reality all over the world. The technologies in the game are available now and waiting to be used.
Through the collaboration of experts in the fields of gaming, corporate strategy, economics and engineering, Power Matrix brings players a unique scenario in which they can learn about and control an entire energy system.
This is just one example of how a company can use data and analytics to spread knowledge in an entertaining yet socially conscious way.
Yes you can try this at home, play the Power Matrix.
What About You?
How do you rate the Power Matrix game and Siemens approach towards energy? We'd love to read your feedback in the comments below. Or browse our related stories for more insights.
Follow & Share
More stories on breaking with the status quo? Browse our category Trends & Innovations, join us on Twitter, LinkedIn, Facebook, Pinterest, RSS and get our weekly E-mail Newsletter for updates and free bonus content.
About the Author
Cindy Weng is the Digital Community Strategist at SmartData Collective and is also pursuing her Ph.D. in Media, Technology and Society at Northwestern University. Her interests and areas of expertise lay in the technology sector, particularly big data, predictive analytics, social media and network analysis.
Source: SmartDataCollective.