5 Amazing Viral Videos Featuring Bikes
After hybrid cars, now Hollywood celebs are discovering an even more green and hip transporting mean: a bike. See how Paris Hilton, Sarah Michelle Geller and Sophie Monk are riding their beach cruisers. The trend of using more environmental transportation means is developing rapidly, especially in the USA. See for example how Nike tries to Beat Gasoline with Youthnoise, using a campaign website and seeding some videos.
All these green content made me wonder if there is any strong viral content out there in social, featuring bikes…
Well, yes there is! Here's our top 5:
Inspired Bicycles – Danny MacAskill
Filmed over the period of a few months in and around Edinburgh by Dave Sowerby, this video of Inspired Bicycles team rider Danny MacAskill features probably the best collection of street/street trials riding ever seen. The video has resulted in over 4 million views on various video portals.
Bike Hero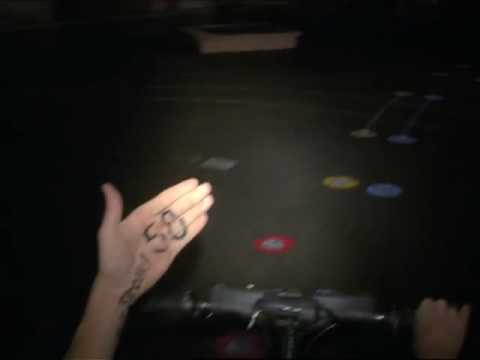 Bike Hero is a three-and-a-half-minute clip, which shows the popular Guitar Hero game from Activision from the point of view of a kid who's playing it, but instead of using one of the game's controllers, he's riding a bike that has a controller built into its handlebars. The video generated over 2 million views within several months on various video portals.

Performance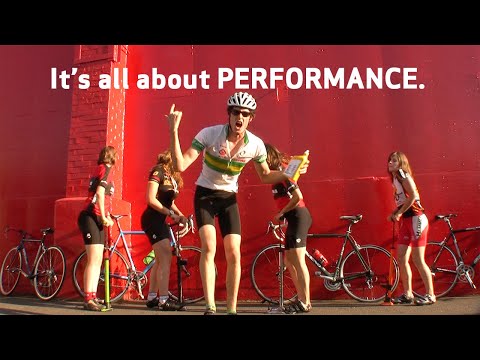 This hilarious music clip of "MC SpandX" of Ride Moore Records resulted in more than 500,000 views last week. In the video MC SpandX raps about his aversion to bike messengers and "hipsters". "It's all about Performance, that's the name of the game, I pump up my tires and I oil my chain". Even professional cyclist Lance Armstrong tweeted about it.
Don't Let Up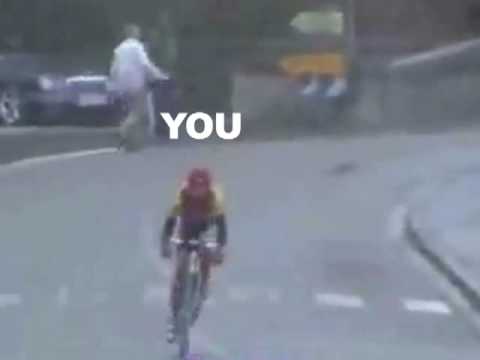 President Obama realized that he couldn't afford to slip up in the final days of the elections, therefore the Obama campaign team seeded a video which illustrates perfectly that you only win after you've passed the finish line first.
Theo Bos rides 87 miles per hour on is bike


Rabo Sport TV, the sports channel of the Dutch Rabobank, seeded this video to promote its Youtube Channel. The video features the Dutch professional cyclist Theo Bos of the Rabobank Cycling Squad. The video shows how Theo and his teammates are training on the Spanish island Mallorca. Suddenly Theo speeds up behind the squad car, reaching a maximum of 84 miles per hour (140 km per hour).
Of course we're wondering if there is  more great viral content featuring bikes out there, so please leave your video and comment below!