Asia: The Future Lab Of Media Consumption?
TV is changing. Not in the nature or format of shows that audiences watch – but in the way that consumers discover, consume and interact with content. While it is no secret that platforms like YouTube and Hulu are having a big impact on US audiences, the most disruptive and insightful lessons are to be found elsewhere. Asia, in fact.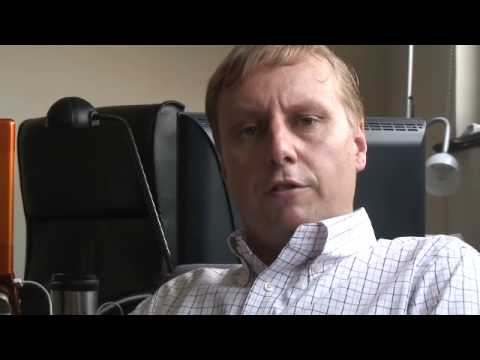 Online Video in China Part I & II
Mike Walsh of research agency Tomorrow recently completed a research report for the Cable & Satellite Broadcasting Association of Asia (CASBAA) on the current state of online video in the Asia region.
The result: two insightful and fascinating documentaries examining Online Video in China, Japan & Korea, featuring in-depth insights from 16 media market executives & innovators, amongst which Marc van der Chijs (Tudou), Kaiser Kuo (Ogilvy) and Mark Patterson (GroupM Asia).
A few insights from the report:
1. The Internet has become a primary entertainment destination.
For young Asian consumers, the Internet is entertainment – particularly in China.
2. Social discovery drives the popularity of content
When it comes to the discovery of content – blogs, referrals through instant messaging clients, BBS boards, and top ten lists on video sharing sites have the most influence.
3. Long form professional content is the most popular format
Although the West is just now getting a taste of long form video on the web, in Asia it has been the most popular format for a while. YouTube does serve a larger number of videos per day, but the total amount of minutes of video being streamed daily from Tudou is significantly larger.
4. Audiences actively participate in content experiences
On Nico Nico Douga, Japan's most popular video sharing site, the most distinctive feature on the site is an on-screen commenting function, where user messages scroll as commentaries across the video while playing like a form of visual karaoke.
5. Consumption is communal
Asian teenagers enjoy being online together.
6. User anonymity is important
One of the major differences between Western and Eastern online users is the importance of privacy and anonymity. Most Japanese online users prefer to use imaginary names and cartoon avatars, while in China, much of the attraction of bulletin board systems is the ability to post comments without revealing your actual identity.
7. Local brands dominate the online video landscape
For both cultural and technical reasons, local video sharing sites in Asia have generally been more successful than foreign players such as YouTube. In Japan, Nico Nico Douga is very popular, in Korea the dominant site is PandoraTV while in China, the top two sites are Youku and Todou.
More insights into Asian social networks and videosharing sites:
What Asia can tell us about the future of TV and Video
Comparison of leading social networks in China Japan and South-Korea
An overview of online social networks in China
Tudou, an introduction (2008)
Source: China Herald, Mike Walsh, CASBAA