Bodyform Responds – A Social Masterpiece
Social marketing is about dialogue, no doubt about that. For some brands the communication is, by nature of their products and services, easier and more natural than of other ones. Bodyform UK is a specialized in famine hygiene products which, let's face the truth, are not the most easy ones to go social.
Bodyform and brands alike are not that much discussed. We can also rarely see feminine hygiene (ads?) goes viral. Or not at all. Yes, it's a picky topic and taboo, I do agree.
Some of these brands, especially Kotex, came up with some campaigns and smart user activation. No doubt these activities resulted in higher number of fans and user engagement.
But what to do when a brand's social channel is flooded with complains and not so nice comments? Does the community manager simply delete the post(s), marks them as spam or connects to the user and offer something just to make him/her shut up?
And what happened to Bodyform?
Well, long story short. Earlier this month, on October 8th a guy Richard Neill posted a sarcastic but also funny comment on Bodyform's Facebook page:
Hi , as a man I must ask why you have lied to us for all these years . As a child I watched your advertisements with interest as to how at this wonderful time of the month that the female gets to enjoy so many things ,I felt a little jealous. I mean bike riding , rollercoasters, dancing, parachuting, why couldn't I get to enjoy this time of joy and 'blue water' and wings !! Dam my penis!! Then I got a girlfriend, was so happy and couldn't wait for this joyous adventurous time of the month to happen …..you lied !! There was no joy , no extreme sports , no blue water spilling over wings and no rocking soundtrack oh no no no. Instead I had to fight against every male urge I had to resist screaming wooaaahhhhh bodddyyyyyyfooorrrmmm bodyformed for youuuuuuu as my lady changed from the loving , gentle, normal skin coloured lady to the little girl from the exorcist with added venom and extra 360 degree head spin. Thanks for setting me up for a fall bodyform , you crafty bugger
The post by Richard seems genuine and it's not part of plan or a marketing strategy. What is really amazing, this post got more than 90,000 likes and 4,000 comments (until today). Just to note, Bodyform's Facebook page had only around 5,000 fans and it was "growing" by 0-5 likes per day.
Until last week, when the comment by Richard and later Bodyform responded to it.
And the response went through the roof. The sleepy YouTube channel of Bodyform, which is on-line for almost a year without a single video,  got almost a million views in just 2 days – the response video from "CEO" .
Bodyform Responds – The Truth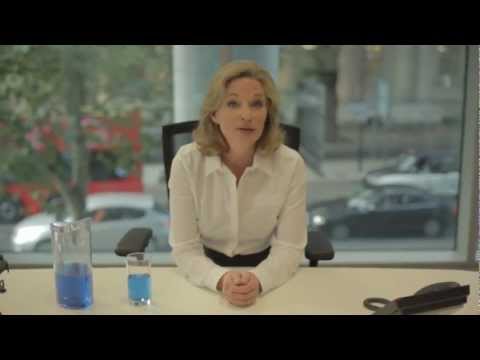 This looks like the best response from a corporation so far. No cliches like "Dear Richard, bla bla… With warm regards.." etc.
This what I everyone want from companies. Humor, humanity, and…blue tampon juice?
My Opinion?
And what to learn from this case? I feel like I'm repeating myself, again. It's simple – brands have to understand the social part. It's about dialogue, response, understanding customers and listening to them.
It's not always necessary or needed to create videos. It's really not that difficult, don't lie, don't promise happy horse-rides and parachuting, we're all grown up humans. And we all know that there's no such thing as a happy, period.
Congratulations to Bodyform for a great "crisis management", well played!
What About You?
Do you believe in a happy period? How do you rate the Bodyform approach? We'd love to read your opinion in the comments below.
Follow & Share
More viral hits? Select or subscribe to our category Viral & Social Videos. Follow ViralBlog on Twitter or grab our RSS Feed to be the first to know.