Carrie Telekinetic Coffee Shop Prank Goes Viral
To promote the remake of Carrie, Sony Pictures has released an amazing Telekinetic coffee shop surprise video. And is goes extremely viral in one day.
What if telekinesis was real? How would you react?
A hidden camera experiment captures the reactions of unsuspecting customers at a New York City coffee shop as they witness a telekinetic event.
The script is simple: after a man spills coffee on her laptop, the girl uses her power to send the man flying up a wall.
She then uses her power to make tables move and books fall.
All the while, a hidden camera captures the surprised reaction of real customers in the store.
Carrie Video Hits 3,5 Million Viral Views in One Day
The video has been so successful that it has racked up over 13,5 million views on YouTube in less than one day.
So it might just be the perfect promotion for the remake of the Stephen King's well-known 1976 horror film.
Carrie Prank Promo Video Goes Viral In One Day
If you follow our format Viral Friday, you might be spoiled. But how do you like this prank promotion?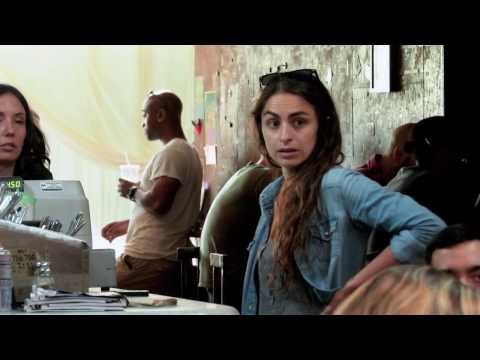 Carrie is set to hit theaters October 18th.
The film stars Chloë Grace Moretz as the titular Carrie White, and Julianne Moore as Carrie's mother
My Opinion?
Although a prank is perhaps not the right concept for a horror movie, it immediately has my attention.
So in that case: well done!
ON YouTube some viewers are doubting whether this a rehearsed prank, or not.
In that case: great performance as well!
What About You?
What do you think? Is this a real hidden prank gag with real customers? Or is it fake?
Follow & Share
Want more stories on breaking with the status quo? Browse our category Viral & Social Video, join us on Twitter, LinkedIn, Facebook, Pinterest, RSS and get our weekly E-mail Newsletter for updates and free bonus content.
About the Author
Laurens Bianchi is an independent online (sport) marketing professional from the Netherlands and has been blogging on ViralBlog since 2008. Currently Laurens is also the Social Media Consultant for the Royal Dutch Football Association.