Lego Stop Motion Tribute To The 80's
Retro is hot and so are stop motion videos. Swedish duo Rymdreglage combines the two in their video '8 Bit trip'. The video is a tribute to all your favorite games of the 80's: Tetris, Mario, PacMan and they're all compiled of Lego!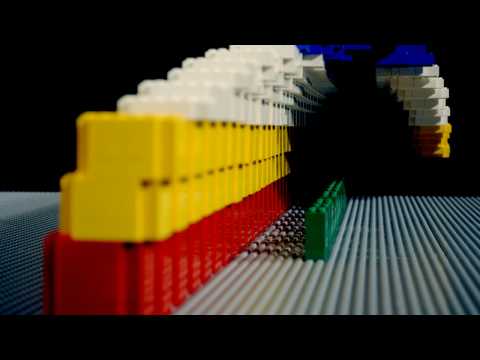 An amazing stop motion video by Rymdreglage
The music in the video is by Daniel Larsson and the animation was done by Tomas Redigh, the two members of Rumdreglage, who spend 1500 hours in creating this amazing video.
Tomas Redigh spend December 2008 to July 2009 in his studio moving Lego bricks around and taking pictures. It seems like all the effort the duo put in is already paying off. They placed the video online just 5 days ago and already got over 1,7 million views.
Apparently, the duo wasn't expecting this sudden abundance of attention. Their official website couldn't handle the traffic and now reads: '…Well after five years you people out there found us, at last, and start to visit this page. This site was obviously not made for that and reached the maximum limit of bit flow in one hour or something'.
Furthermore, the band is possibly also turning their video into a commercial success. At their website they announce that their music will hopefully be available in Spotify and iTunes soon. And we have recently seen what a viral video can do for music sales with the Chris Brown song 'Forever', which was featured in the viral wedding dance video.
Rymdreglage's website may be temporarily down, but if you want to see more of the band: their YouTube channel is still live!