Steve Jobs: Back Of The Line (iPad Mini Parody)
Steve Jobs and Tim Cook begin a new chapter in the Apple saga, rhymin' and stealin' their way through the launch of the iPad Mini, but this product unboxing doesn't go quite as planned. And how did Jeff Bezos and Bill Gates get on stage?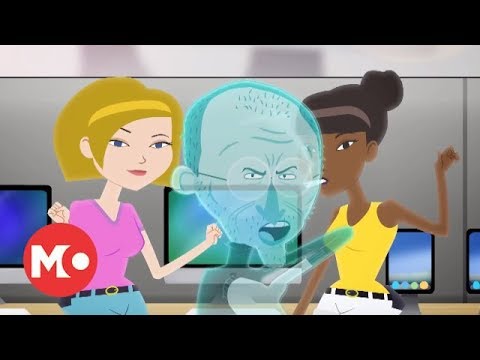 The clip directed by Aaron Simpson from Mondo, might be embraced by a whole bunch of industry influencers and next create more views and buzz online.
But hey, haven't we seen a similar clip in our Viral Friday 5 weeks ago?
Indeed. On 14 September 2012 #5 in our Viral Friday was Steve Jobs: Resurrection – iPhone 5 Parody.
If you like the song from the iPad Mini Parody, you can download the song on iTunes.
I liked the iPhone 5 Parody, but I love the iPad Mini one even better.
Now we'd love to read your opinion in the comments below.
For more viral fun, follow Igor Beuker on Twitter, grab our RSS Feed or fan us on Facebook.