The Social Network A.K.A The Facebook Movie
Exiting news for social media geeks and film freaks like me: "The Social Network" The Movie is coming! The trailer does not give away much, but yet anticipates on an interesting story line: "You don't get to 500 million friends without making a few enemies"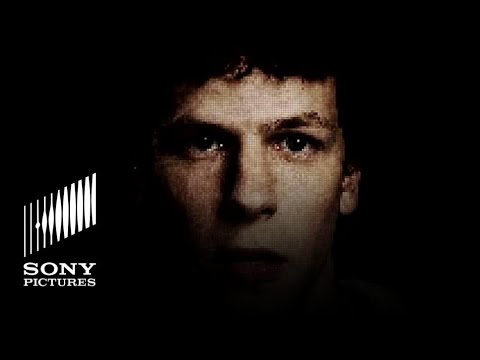 The information on "The Social Network" is limited, but here is what to expect of the upcoming film by David Lincher.
With Facebook's rapid growth around the globe, Sony Pictures, Fight Club & Se7en director David Lincher and Aaron Sorkin, teamed up on this upcoming film. The first ever feature film on a social network is scheduled for release in October 2010 and based on the 2009 book "The Accidental Billionaires: The Founding Of Facebook, A Tale of Sex, Money, Genius, and Betrayal" by Ben Mezrich.
The film focusus on the early years of Facebook, it's founder Mark Zuckerberg and the court battle after the launch of Facebook in 2004 over ownership of site and concept.
The film stars Jesse Eisenberg as Facebook CEO Mark Zuckerberg and Justin Timberlake as Sean Parker, founding president of Facebook. And Andrew Garfield is Eduardo Saverin, who co-created Facebook with Zuckerberg and who consulted Ben Mezrich on his book.
However, no Facebook founders were involved in the making of "The Social Network" and at the D8 conference, early June 2010, Zuckerberg stated:
"I just wished that nobody made a movie of me while I was still alive."
How about you? Like or Dislike the upcoming film?
Source:
Digital Buzz
Geeky Gadget