Spanair: Smart Guerrilla Campaign Goes Viral?
Airlines keep surprising us. Some airlines earn massive negative buzz in social media by frequently losing people's luggage unexpectedly. Spanair however, is turning it's clever guerrilla Christmas campaign Unexpected Luggage into a viral video…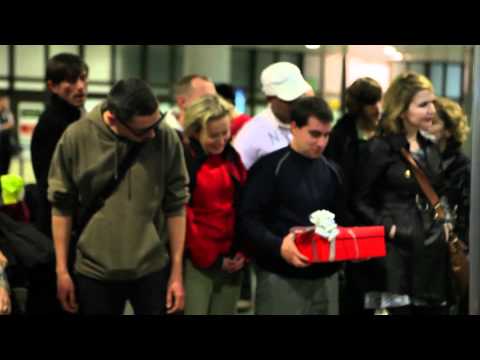 The guerrilla stunt was performed around the Spanair flight, flying from Barcelona to Las Palmas overnight on Christmas Eve. The video was uploaded to Spanair's YouTube channel on 28 December 2010. About 9 days later the video was watched 92,369 times. It looks like we have a long tail viral video here?

I like the strategic approach: Spanair taped a very local guerrilla stunt on film. Next they seeded this online video, and within no time the video seems to have lots of viral potential.
The video might even become a powerful and global weapon of mass affection that could help to increase Spanair's Share of Voice for a very long period. Yes Sir; long tail power of online video again.
Where would we be without the internet and online video? If you like some more great insights about the long tail power of branded online and viral videos, connect to our friends at ViralTracker.
They recently showed me a branded viral video that still did 10,000 clip views per day – even after being 365 days in the wild. This branded video was launched by natural seeding over 1 year ago.
So I will have to recommend Chris Anderson's book: The Long Tail one more time. The term Long Tail was claimed and coined by Wired's chief editor Chris Anderson in an October 2004 Wired magazine article.