Real Master Of Intuition? Heineken Pranks Football Legends
To promote its Star Player App, Heineken pranks 2 Italian TV legends of football, during a special broadcast of the UEFA Champions League final in a very clever way.
Publicis agency in Milan staged a special broadcast during the final match in a pub in Milan. Two TV legends of Italian football, Billy Costacurta and José Altafini, are in the pub giving live commentary.
At least, that is what they think they are doing. They don't know that Heineken has hidden cameras everywhere, and delayed the match by 2 minutes, so that people in the pub could upstage the legends by calling shots before they're even made.
Watch the TV commercial and the accomplices here: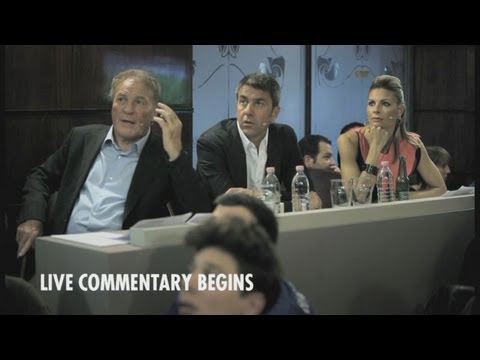 My Opinion
Italians are famous for their passion around football, or calcio as they call it in Italy. Publicis really brought the Heineken Star Player App alive, by showing who's the real master of the intuition.
Yes it is a prank, but at least a very good one. And since most in our editorial team do happen to love football, we had to share this campaign with you.
What About You?
How do you rate the real master of the intuition? Football fans, we'd love to read your opinion in the comments below.
Follow & Share
Want more viral hits? Browse our flagship format Viral Friday where you can enjoy over 1.250 viral hit videos, follow Igor Beuker on Twitter, grab our RSS Feed, join our Facebook movement or subscribe to our weekly e-mail newsletter.
About the Author
Igor Beuker was CMO at 3 listed companies, chairman at the IAB, jury member at Webby, AMMA and Esprix awards, founder of 3 digital agencies (sold to WPP) and global chief social officer at Mindshare. Now he is 'freejack' consultant and a sought after keynote speaker.