Adobe: The Funniest Photoshop Bus Stop In The World
Adobe creates the funniest bus stop in the world by pranking people with real-time photoshopping. You will love this prank.
Adobe launched a witty but clever promotion for Photoshop and its Adobe Creative Day.
The event will take place next week. The videos might have long tail power.
Adobe Photoshop Prank
Do great pranks ever get boring? Not when Adobe hijackes a bus stop in Sweden.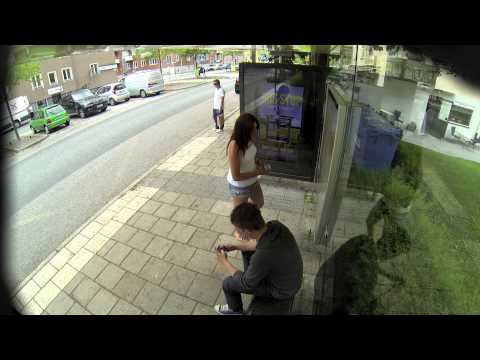 The fun was captured with hidden cameras and shared in above video.
Smart Guerrilla Marketing Stunts?
The guerrilla marketing stunt involved a mobile Photoshop command center; a white van parked nearby — and master Photoshop magician Erik Johansson.
Want to see more? Check out hashtag #creativedays.
Have you seen the smartest street sign or the smartest print ad in the world?
What About You?
How do you rate the Adobe prank? Share your opinion in the comments below.
Follow & Share
Want more stories on breaking with the status quo? Browse our category Viral & Social Video, join us on Twitter, LinkedIn, Facebook, Pinterest, RSS and get our weekly E-mail Newsletter for updates and free bonus content.
About the Author
Igor Beuker was CMO at 3 listed companies, chairmain at the IAB, jury member at Webby, AMMA and Esprix awards, founder of 2 agencies (sold to WPP) and Global Chief Social Officer at Mindshare. Now he is 'freejack' consultant and still a sought after keynote speaker.
Source: PetaPixel.