Tweetphony: Metropole Orchestra Is Sending Musical Tweets
Tweetphony by the Amsterdam-based Metropole Orchestra is sending musical tweets on Twitter to raise money.
The Dutch government is cutting costs due to the crisis and art and culture are being hit very hard.
Pro artists and musicians are being forced to be more pro-active and to commercialize their future activities to survive.
Metropole Tweetphony a way to continue without subsidy?
The Metropole Orchestra teamed up with Havas Worldwide in Amsterdam and together they invented the Metropole Tweetphony.
Tweetphony, allows twitter users from around the world to tweet their own 140 character composition to have it added to other crowd sourced compositions and played out in near-real-time.
The brand and business objectives might seem pretty clear: Getting more people to buy concert tickets.
We have seen Twitter Radio stations and Twitter Jockeys AKA TJs already, but this one was new to me.
Watch the Metropole Tweetphony Case Film here:
How does Tweetphony work?
In an 8 hour long, crowd composed concert, they asked people to let the orchestra play via Twitter. Literally.
Tweetphony was a symphony of music compositions created entirely of tweets based on the letters associated with notes.
By accessing a special campaign site, which makes use of a digital piano interface, participants could compose music and listen to other musical tweets.
The entire concert was streamed live and a video of each Tweetphony was immediately sent back to its composer.
The closing tagline? Let the Metropole Orchestra play.
The YouTube Symphony Orchestra in Carnegie Hall
Tweetphony brought alarm bells to my brain. What had I seen before that included music, Orchestra and social media? A format that was banging the limbic part of my brain. Not sure, it was not top of mind.
After some research I discovered what I was looking for. It was my story here on ViralBlog from 2009, about the YouTube Symphony Orchestra in Carnegie Hall!
Watch and listen to act one from 2009 here: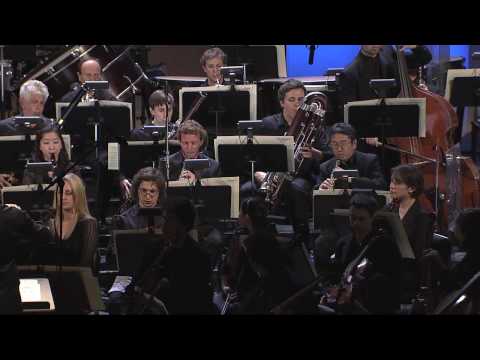 The YouTube Symphony Orchestra 2011 edition was a global endeavor devoted to sharing the love of music and celebrating humanity's vast creative diversity.
Musicians selected to perform in the orchestra were invited to Sydney, Australia in March, 2011 where they worked with world-renowned conductor Michael Tilson Thomas and received coaching by leading musicians from the world's top orchestras.
The week culminated in a Grand Finale concert at Sydney Opera House which was live stream to millions around the world.
My Opinion?
Artist and musicians have clearly embraced social media.
More and more will find their way, certainly when subsidies are being cut.
It was PSY's Gangnam Style that globalized K-Pop via YouTube and other social media. It made him rich and famous.
To artists and musicians that are being cut on subsidy, I would like to say: I does not have to be the end of your passionate era. It might be the start of a new one.
But don't only think about the top 5 social networks. Also invest in smaller interest groups as well.
Here you will meet passionate people and like-minded peers that could be willing to help you to crowd source and share your creativity.
Or tap into crowd funding, here you might be able to find peer crowds willing to sponsor your passion.

What About You?
How do you like Tweetphony? How do you like YouTube Orchestra? What commercial tips do you have for great creative minds?
Follow & Share
Want more stories on breaking with the status quo? Browse our category Remarkable & Gossip, follow Igor Beuker on Twitter, grab our RSS Feed, join our Facebook movement or subscribe to our weekly e-mail newsletter.
About the Author
Igor Beuker was CMO at 3 listed companies, chairman at the IAB, jury member at Webby, AMMA and Esprix awards, founder of 3 digital agencies (sold to WPP) and global chief social officer at Mindshare. Now he is freejack consultant and still a sought after keynote speaker.