Crash Corsage – 'Til Death Do Us Party'
Remember The Wedding Crashers with Vince Vaughn and Owen Wilson back in 2005? Did you enjoy how they sneaked into weddings to take advantage of the romantic tinge in the air? Well in 2012, there will be an app for that!
With Crash Corsage for iPhone, soon you can crash any wedding, anywhere, anytime. By collecting data from the open directories of personal wedding site providers, Crash Corsage creates filtered lists of nearby weddings.
Crash Corsage (love the name!) gives you all the important information such as what you need to wear, how the couple met, location of their party, and everything else you might need to down a bottle of free champagne and try to score with somebody's hot cousin.
The app is even gamified– you can gain points for various wedding related triumphs like "coital encounters with guests". Built-in challenges encourage users to compete against other crashers, while photo galleries and checklists let people show off their chops. It's more than a crash course in wedding crashing, it's Crash Corsage!
Check out the demo video of the app below: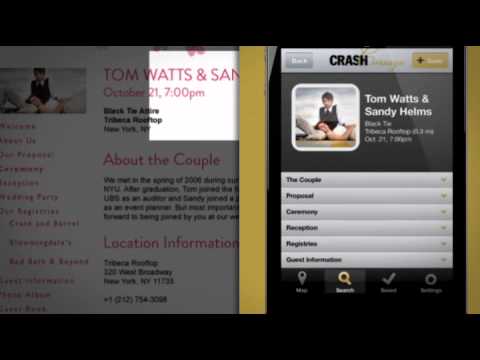 Can't wait to download this app, in my opinion already a legend!