Nike True City iPhone App
Last week, Nike Sportswear released Nike True City: an iPhone app that provides unique insights into the six European cities London, Paris, Berlin, Milan, Amsterdam, and Barcelona. The new app tells you exactly where it all happens in any of these city and the accompanying video stunningly shows how the app works: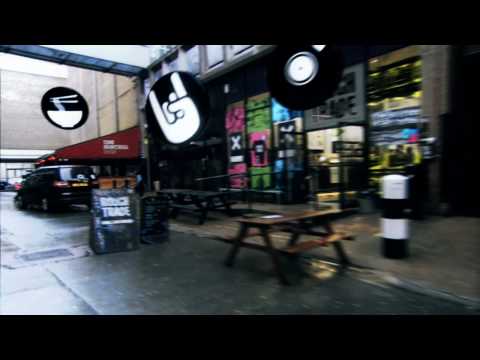 Nike's device for True City is 'Make The Hidden Visible' and is inspired by local trendsetters showing you all the cool places and things to do. But what really differentiates this Nike app?
The app doesn't stop at showing you cool stuff: you can also update the content yourself, adding suggestions to True City. The app includes a broad range of content from food and drink to art, shopping, culture, music, and sports. Spread the word on your favorite place, tag it, share it and stick it on the map. To do so, the app makes use of geo-tagged content, the latest iPhone technologies, and social media integration. Another nice feature: it includes secret QR codes in each city.
Of course, the app is Nike's and thus includes a fair amount of Nike content to keep users engaged with the brand itself. The buzz filter updates the true Nike fans of upcoming events and product launches showing them photos, launch dates and additional information on design and designer.
Nike worked with AKQA to develop this app and I cannot conclude otherwise than saying: great job. But if you feel otherwise, feel free to share!
And when you finished reading and you feel that your iPhone is incomplete without this app; you can download it here http://bit.ly/5TeLVM
Source: Adverblog and Mobiadnews