MINI Cooper: Counter Counterfeit Commission
Yes it's an old skool viral campaign from Crispin Porter + Bogusky, created for MINI Cooper. A classic. Uh, this campaign.
In this campaign you will see how the Counter Counterfeit Commission is dedicated to put an end to the victimization associated with purchasing a counterfeit MINI Cooper. The CCC cooperates with MINI and international law enforcement to pursue criminals.
But there's one other crucial partner we need to recruit: You. We can't do this without You. Educate yourself about the problem. Learn how to detect a fake. Know when you're being hoodwinked.
Together, we can put an end to this injustice. Together, we can make our streets genuine once again. See the video here: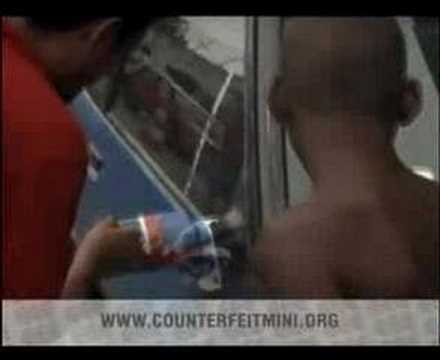 My Opinion?
CP+B had a string of virals to their name, probably the reason why MINI Cooper reached out to them. Around the campaign we also detected some negative sentiment from people that did not see the fun of it.
The reason? They had experienced true counterfeit issues when purchasing a car at i.e. eBay and in the non virtual world.
What About You?
How did you like the campaign? Smart way to earn attention for Mini Cooper? We'd love to read your opinion in the comments below.