Video Advertising Appearing in News Papers
The first video-in-print advertising will be introduced this September. The video-in-print ads will appear in select copies of Entertainment Weekly. The slim-line screens – around the size of a mobile phone display – also have rechargeable batteries. The chip technology used to store the video – similar to the ones used in singing greeting cards – is activated when the page is turned. Each chip can hold up to 40 minutes of video. The first clips will preview programmes from US TV network CBS and show adverts by the drinks company Pepsi.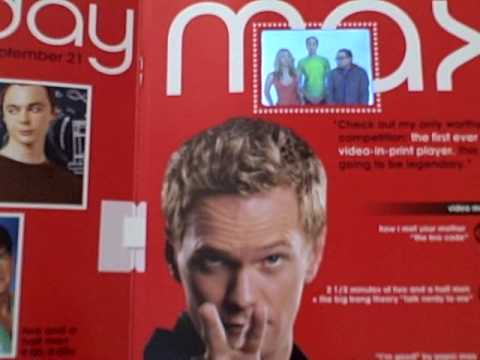 The technology has been created by Americhip and they are already working on new technology to be used in-print appealing other senses, such as smell.
I believe this new technology is much needed innovation in the print media. Although I still believe in the power of print chances are slim for print. Think of the succes of the Amazon Kindle, already topping analysts predictions with over 240,000 units sold since it's introduction last year.
Video-in-print will give advertisers a combination of two worlds, video and print. Will it help print media? I believe so, but I do believe more innovation is needed.