SNCF Railways: Opening Interactive Doors To Europe
In their latest advertising campaign 'Europe, It's just Next Door' SNCF Railways is opening its interactive doors to Europe in fun but clever ways.
Interactive Out Of Home (OOH) is more frequently used by brands to create and share experiences.
A trend I like. Read along and check the video to discover why.
SNCF Railways: Interactive Doors To Europe
Interactive doors placed across several prominent tourist locations in Europe, connected people live to other parts of Europe, showcasing specific cultural attractions: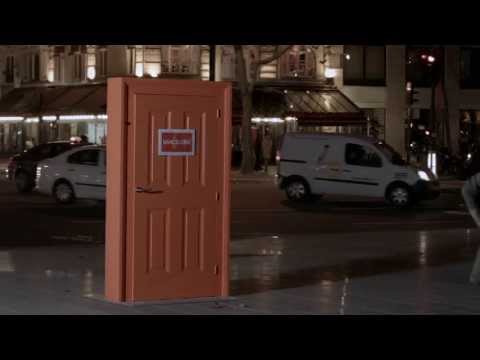 Advertising should be extremely relevant or entertaining and fun.
In this case TBWA Paris hits the sweet spot both ways.
My Opinion
Many CMO's have put themselves outside the community of human beings, totally misunderstanding the truth of who we are and what makes us really tick.
So brands should not only advertise their products, they should add meaningfulness to peoples' lives.
I have seen so many compelling interactive OOH campaigns the last few years that could bring CMOs right back at the heart of their communities.
I know that a new TV commercial is a safe play within the company, but sometimes it makes me sad that yet another cutting edge organization has succumbed to mass mediocrity.
So CMO's, keep it fresh, relevant and entertaining and try to offer experiences that people are willing to share. Digital OOH could certainly help you achieving that.
What About You?
How do you rate this campaign? What are your top OOH campaigns? Let us know in the comments below.
Follow & Share
Want more stories on breaking with the status quo? See our category Trends & Innovations, join us on Twitter, LinkedIn, Facebook, Pinterest, RSS and get our weekly E-mail Newsletter for updates and free bonus content.
About the Author
Igor Beuker is a serial entrepreneur, acclaimed trendwatcher & speaker, marketing consultant and advisory board member at several disruptive media, technology and entertainment firms. Book Igor as keynote speaker, follow Igor on Twitter or contact him via LinkedIn.