How Slovakian Engineers Are Trying To Lure Mark Zuckerberg
What do you do when you want Facebook CEO Mark Zuckerberg to come to your conference?
Obviously you build him a fancy, Facebook-enabled grill and then lure him with it!
This week I noticed a custom targeted ad , included with my name in my Facebook Timeline.
The ad notified me of the Facebook Grill, a totally Facebook-enabled barbecuing machine.
The product appears to be a promotion to get Facebook CEO Mark Zuckerberg to attend the upcoming All About Facebook conference in Slovakia
The ad leads you to a nicely made one pager website, where you 're can see and read on how the creators are trying to impress Mark Zuckerberg with their grill.
The Facebook grill is custom designed, fully integrated with Facebook and packed with wicked features.
According to the creators, 'it literally redefines the cooking out experience'.
The grill comes with a mobile app which has a bunch of features designed specifically to enhance the cooking out experience.
Here's how the grill works: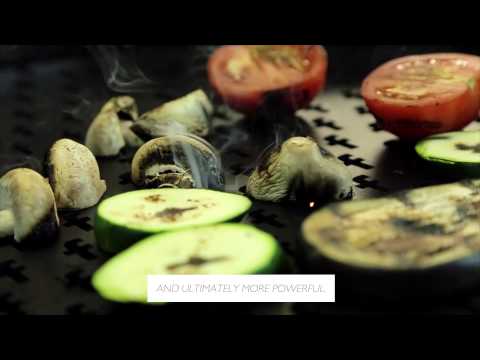 The team behind the grill would like your help getting Zuckerberg's attention.
So if you like and support the idea, you can leave a comment on Facebookgrill.com
My Opinion?
I really like the idea how they're trying to raise attention for the event.
I also like the way they targeted and personalized their Facebook ads with my name. It made me write this article.
Besides that, Facebookgrill.com is a very well put together one pager, that assembles and animates as you scroll down.
What About You?
Do you think Mark Zuckerberg will attend? And would you like to have the Facebook grill?
Follow & Share
Want more stories on breaking with the status quo? Browse our category Viral & Social Video, join us on Twitter, LinkedIn, Facebook, Pinterest, RSS and get our weekly E-mail Newsletter for updates and free bonus content.
About the Author
Laurens Bianchi is an independent online (sport) marketing professional from the Netherlands and has been blogging on ViralBlog since 2008. Currently Laurens is also the Social Media Consultant for the Royal Dutch Football Association. Follow him on Twitter or contact him on LinkedIn.