RIP: The Many Questions Around Aaron Swartz Suicide
Aaron Swartz (26) creator of RSS, co-founder Demand Progress and Reddit hung himself in New York on Friday 11 January. Among the many questions: What was the role of the US authorities and MIT?
Aaron was a super talent, and I once had the pleasure of meeting him. He was an American computer programmer, writer, archivist, political organizer, and Internet activist.
His suicide is still a shock to many in our industry. Besides being an extremely talented programmer and nonlinear thinker, Swartz also focused on sociology, civic awareness and activism.
In 2010 he was a member of the Harvard University Center for Ethics. He cofounded the online group Demand Progress (known for its campaign against SOPA) and later worked with US and international activist groups Rootstrikers and Avaaz.
Watch this video of a speech he made about activism and the Stop Online Piracy Act (SOPA):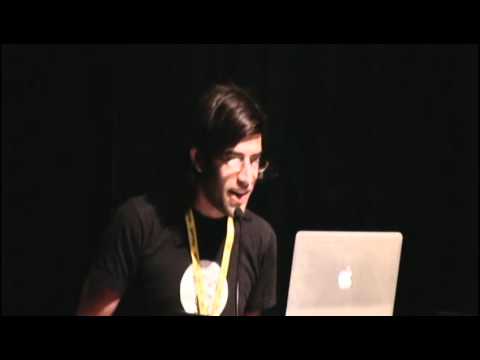 Swartz started the wiki platform Infogami (later used to support the web.py and Open Library sites), but felt he needed co-founders to proceed. Y-Combinator organizers suggested that Infogami merge with Reddit, which it did in November 2005.
While Reddit initially found it difficult to make money from the project, the site later gained in popularity, with millions of users visiting it each month. In late 2006, after months of negotiations, Reddit was sold to CondéNast, owners of Wired magazine.
Swartz moved with his company to San Francisco to work on Wired, but grew unhappy with the set-up and in January, 2007, he was asked to resign from his position. Swartz described himself as being ill and suffering from a constant depressed mood throughout 2007.
In September, 2007, Swartz joined with Simon Carstensen and launched Jottit. In 2010–2011 he was a fellow at Harvard University's Edmond J. Safra Center for Ethics.
Swartz was also the creator of the web.py Web application framework, and co-founded Demand Progress, a progressive advocacy group that organizes people via e-mail and other media for "contacting Congress and other leaders, funding pressure tactics, and spreading the word" about targeted issues.
Are the Autorities and MIT to blame?
Mostly we are looking for somebody to blame, right? But in this case several things are suspicious. And Aaron Swartz's parents are blaming the authorities and MIT for his suicide.
Aaron was being prosecuted for downloading 4,5 million academic articles from the university database JSTOR. Although Aaron did not hack, he did write a program with which the articles were automatically downloaded. That against the site's policy.
JSTOR decided not to accuse Swartz, because he had returned the data. However, US authorities did prosecute him. For "stealing" the articles Aaron could face 30 years of imprisonment!
In an official statement Aaron's parents declared: "Aaron's death is not just a personal tragedy. It's the product of a justice system that is overflowing of intimidation and far-reaching prosecutions."
Next his parents stated: "Decisions made by the officials of the prosecutor in Massachusetts and at MIT, contributed to his death. The punishment Aaron could be facing, were exceptionally strict for a "crime" without victims.
The famous US law professor Lawrence Lessig, of Stanford University even called the sentence demanded by the prosecutor "insane".
Lessig stated on his blog that Aaron could have never made any profit by stealing academic stories, something the prosecutor claimed in his statement. "Everybody that claims that a pile of academic stories is a money maker is an idiot or a liar".
Lessig worked with Swartz to found Creative Commons, an alternative copyright system that permits sharing of material.
My Opinion?
I feel that the US authorities and especially the prosecutor are to be blamed and should be ashamed. Any person that can read, even without a law degree, could never deny reasonable doubt at Aaron Swartz's actions.
At all Aarons work at Reddit and as creator of the RSS standard, Aaron was clearly and without a doubt only looking to extend public interest and the power of the crowd.
So yes, I am angry. And so are many others.
To protest against Aaron's prosecution and as last tribute to a great independent mind, many academics are publishing their articles for free on Twitter: #pdftribute.
Also the notorious hackers group Anonymous calls scientists to do the same.
We hope many will show their last tribute to Aaron, because we all knew what his intensions really were.
We wish his family and friends a lot of strength and courage.
What About You?
How do you feel about the matter? We'd love to hear your thoughts and feelings.
Follow & Share
Want more updates? Subscribe to our weekly newsletter, follow Igor Beuker on Twitter, grab our RSS Feed or join our Facebook movement.
About the Author
Igor Beuker was CMO at 3 listed companies, chairman at the IAB, jury member at Webby, AMMA and Esprix awards, founder of 3 digital agencies (sold to WPP) and global chief social officer at Mindshare. Now he is 'freejack' consultant and a sought after keynote speaker.