Top 100 Most Valuable Global Brands 2011
The study is commissioned by WPP and undertaken by Millward Brown Optimor, the experts in the economics of branding and financial valuations. Since the ranking was first published in 2006, the brand value of the Top 100 has grown by a massive 40 percent.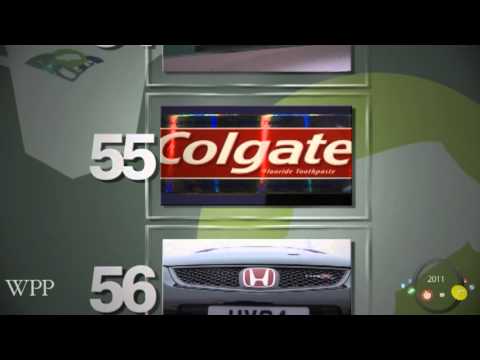 This year Top 100  surpassed $2 trillion for the first time. Apple increased in value by 84 percent to $153.3 billion to get No.1 position in the list.
With a 246% rise in brand value to $19.1 billion, Facebook made the BrandZ Top 100 for the first time at No.35.  Amazon passed Walmart to become the No. 1 retail brand, with a 37% rise in brand value to $37.6 billion.
The Chinese search engine Baidu increased 141%  in brand value to $22.6 billion, ranking it No. 29 in the Top 100, up from No.75 a year ago.
You can  get the full report  at Brandz website.
Source: Brandz