Subscription Commerce: The Lure Of The Box
The subscription commerce era in which every business has loyal, lifelong customers who would evangelize until they were blue in the face if it meant more goodies and continued business success.
But there are plenty of people who don't get what your business is about and aren't willing to take the leap, even with all of the positive reviews, kitschy advertising, and blogger love out there.
So what's a business to do? Say, product discovery box.
Subscription Commerce at Hickory Farms
Let's go in the way-back machine to a time when grandma and grandpa would ship us delicious sample gift boxes of tiny meats, cheeses, crackers and fancy mustards from Hickory Farms at the holidays, which inevitably got mom and pop to pick up the larger versions of the goods for Super Bowl parties.
It was a successful attempt at giving perfect strangers a chance to discover the brand and decide whether to commit, without going all-in on a 10-pound package of encased meat.
As a blast from the past, we're suckers for the new round of subscription boxes, which have become all the rage for curious consumers like gluten-free foodies and those special ladies who happen to need three new pairs of panties every month.
Unlike the days Hickory Farms or the aisles full of cheaply made gift boxes in big-box retailers at Christmastime where the focus has been brand discovery, most modern subscription boxes are focused on product discovery, offering the consumer the newest and hottest samplings on the market.
What's more, these boxes create a specialized experience with unique packaging, making that monthly box delivery like a birthday celebration every time.
Boxes for SME's
For small and medium sized businesses, getting in on the product discovery bandwagon can be a huge boon and launch a business.
Most boxes feature sample-sized versions of company products, which you're busy producing anyway for promotions, giveaways, and blog reviews. There are a few boxes on the higher end that offer full-size products, so you have to consider your product and your market when looking at the box-of-the-month model.
Are you a niche brand like Conscious Box with a vegan and organic twist or are you like drink-mix minded JuliBox and geared toward a broader population?
Birchbox, Follow the Leader?
At $10 a month, Birchbox is the among the most well-known of the box-of-the-month clubs, especially in the beauty world, with its fancy lotions and makeup products by major brands like SmashBox, Cartier and Ahava.
Although it isn't a single business sharing its wares with you, it's a chance to try out some sometimes expensive products without committing yourself and your wallet to a product that could give you hives or drive your significant other to flee.
The brand has also leveraged an untapped crowd with their Birchbox Men, which they advertise heavily as a great gift option for that special someone.
Katie Beauchamp, Birchbox co-founder and co-CEO stated:
"We thought what if we could figure out how to sell somebody a beauty product for the first time online, that was a pretty big opportunity. And that's what inspired us to create this discovery-driven model. … The idea is try, learn, buy – that is our formula for creating new demand."
Wal-Mart in a Box
Established brands like Wal-Mart have hopped on the bandwagon, albeit in a fairly incognito fashion. Known for cheap convenience and snack foods, Wal-Mart is approaching a different crowd with their Goodies Co box.
The box is in beta testing for now through Wal-Mart Labs. For $7 a month plus shipping and handling, you receive a box of healthy sample-size food ranging from organic to ethnic that you can then purchase in full-size versions if you like what you see.
The Goodies demographic is more Trader Joe's than Wal-Mart, proving a very clever marketing strategy for the chain who hides their Wal-Mart logo in a small footer on the Goodies page.
If Wal-Mart can pull in the discerning foodie with this snacktastic approach at brand discovery, they might have every market covered.
Target in a Box
Target also sampled the waters in early 2013 with their Beauty Box chock full of favorites for just $5, including shipping and handling.
The test run was such a success (check out the more than 90,000 reviews on YouTube) that the retailer sold out of the boxes almost immediately, giving them a bit of leverage in the exclusivity market if they decide to run with the program in the future.
Dollar Shave Club
But you don't have to be a big brand to find major successes in the subscription club. Just look at Dollar Shave Club and their hilarious, yet informative, ad that launched them from a small startup to shaving sensation overnight.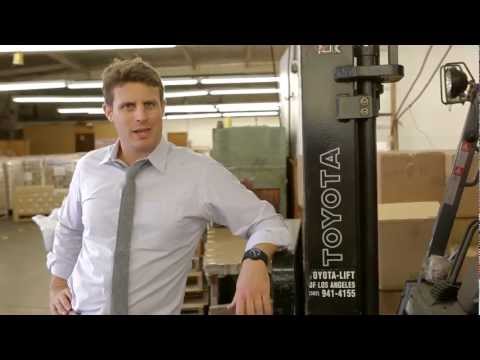 For $1/month plus shipping and handling, subscribers are sent five razors and a handle.
The company has gone on to launch other products as add-ons or stand alones, including a shaving cream and disposable wipe for men.
KiwiCrate
There are other niche models like KiwiCrate, which, at $19.95/month is on the more expensive end but has lots of bells and whistles like an advisory board comprised of educators, developmental psychologists, and experts in the arts and science.
This box delivers all the materials and inspiration for two to three activities for your kids and even offers an add-on of more supplies in case siblings are involved and you want to avoid a scuffle.
This is brilliant marketing, as it answers a parent's question before it's even asked.
What we're digging most about the KiwiCrate is that it isn't pushing brand or product discovery so much as lifestyle discovery, which is a highly untapped type of subscription box out there.
We're waiting to see other brands use this unique lifestyle discovery platform to get their products out there but by creating a culture or lifestyle around the brand.
Social Media Success
Most of the successes for these box-of-the-month clubs has come from viral reviews on social media thanks to the visual nature of the subscription model.
Brands like Birchbox have attributed their success to social by letting subscribers take the lead on brand evangelizing.
"We built the company on social media, honestly. The first thing that happened on YouTube was one of the biggest moment for us, and then Facebook and Twitter became huge referral sources for us." Stated by Katie Beauchamp, CEO at Birchbox.
With endless vlogs, Vines, and posts on Instagram, Twitter, and Facebook, these subscription boxes are only becoming more popular.
And because of the inexpensive nature of most boxes, most companies don't have to reach out to bloggers in the traditional review model because they sell themselves to reviewers and influencers with a naturally visual medium through packaging and oodles of items in every box.
The box-of-the-month club has grown up, gotten hip and visual, and the social crowd has taken notice.
So How Do You Get Started?
So how do you get started? You've got the product, you've got the passion, all you need is a well-crafted box, and some creative social marketing.
You can get started on your own like most subscription boxes, but you could also use Ashton Kutcher's brainchild, Fancy.com.
Kutcher took the popular model and gave it back to the people — and businesses — allowing them to curate their own products into a single box and sell it through Fancy.
It might be a good place to test the waters, but be sure to read the fine print (the company keeps half of the sales of every box).
The most important aspect of subscription boxes is listening to your subscribers, who will make or break your subscription box, especially on social.
You put one questionable product in a box and you're sinking (imagine you're the organic box that puts a non-organic product in your monthly goodie bag — yikes!).
My Opinion
Dive in, the water is fine. It might not be your grandma's Hickory Farms boxes, but if there is a demographic for the monthly Mystery Tackle Box chances are good your product has a slew of ready and willing fans to subscribe and share with friends.
Even among the most discerning of generations.
What About You?
Have you seen any stellar subscription services that outdo the rest? What pulls you in and gets you subscribing?
Follow & Share
Want more stories on breaking with the status quo? See our category Trends & Innovations, join us on Twitter, LinkedIn, Facebook, Pinterest, RSS and get our weekly E-mail Newsletter for updates and free bonus content.
About the Author
Susie Brown is a FastUpFront Blog contributor and business author. Fastupfront offers fast and easy business loans. For more information: Fastupfront.com.