How Social Fuels Print? Watch KLM & Mercedes-Benz
KLM is now tapping into friend curated city maps. Mercedes-Benz was awarded for its Flickr Fan book. How social fuels print?
KLM launched a new global social media campaign: KLM Must See Map, made by friends.
Running in 24 markets, KLM facilitates people to create a personalized city map, full of tips from their like-minded peers.
Participants will receive the high-quality printed city map at home. For free.
A pity? It takes two to three weeks before the map lands on your doormat, so you might need a project manager or gant chart to make your trip's deadline.
See the video here, created by Code d'Azur: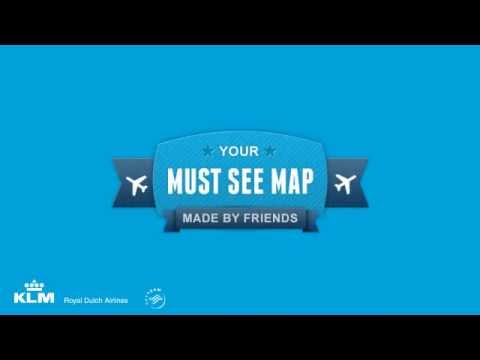 Create your own city map on this KLM site.
Mercedes-Benz Social Book: By Fans, For Fans
Very clever example was Mercedes-Benz. They did fan identification and outreach to create a stunning offline book. By fans, for fans.
This content marketing campaign was created to strengthen customer's loyalty by stage-setting the brand in a fascinating new way.
Mercedes-Benz discovered more than 100,000 images on Flickr taken by amateur photographer fans from all over the world.
The photos portrayed the car in a natural, spontaneous and ever affectionate way. Mercedes compiled the most offbeat Flickr photos in a coffee-table book accompanied by the stories behind the photos without any additional editing.
The Flickr book was sent out to existing Mercedes-Benz customers and used by dealers to show potential buyers the power of their brand.
The result? The most honest, fascinating world of Mercedes-Benz through the eyes of the owners, caught in a crowd-sourced top-shelf end product: fans and social media captured in a beautiful hardcopy book.
This campaign is full of chemistry between brand and customer, sharing one single thing: passion for Mercedes-Benz.

My Opinion?
KLM's idea of a branded and peer "curated" map is a smart way of content marketing.
On KLM I can be short; we have covered so many stories about them here at ViralBlog:
1. Happy Holidays Flight
2. Meet & Seat Social Seating
If you want to see more stories about KLM, use our site search.

The Mercedes-Benz Flickr Fan book? That is a book that more brands with real fans should consider.
How cool is it to use the social web to create an offline "relationship" magazine that:
1. Surprises existing customers
2. Impresses future customers AKA prospects
What I love about the MB approach? Don't by "likes". But letting your fans tell their peers how cool you are. Now that is true brand advocacy.
My closing thought: Social content marketing, content aggregation and curation can lead to great offline printed pieces.
What About You?
How do you like the KLM maps or the MB Flickr book? What other social ideas do you have for print? I'd love to read your ideas in the comments below.
Follow & Share
Want more social insights? Browse our category Social Media, follow Igor Beuker on Twitter, grab our RSS Feed, join our Facebook movement or subscribe to our weekly e-mail newsletter.
About the Author
Igor Beuker was CMO at 3 listed companies, chairman at the IAB, jury member at Webby, AMMA and Esprix awards, founder of 3 digital agencies (sold to WPP) and global chief social officer at Mindshare. Now he is 'freejack' consultant and a sought after keynote speaker.