Why BuzzFeed Hires Web Pioneer Ze Frank?
BuzzFeed, the US platform that detects and distributes trending web content, engages 20+ million unique visitors each month. With the hire of web video pioneer Ze Frank BuzzFeed has a new powerful weapon of mass affection.
What viral video formats will Ze Frank bring to BuzzFeed? And what else can we expect from BuzzFeed, since the company has recently shown some bold strategic moves?
We recently shared why BuzzFeed was launching a viral radio show on satellite radio station Sirius XM. In this partnership BuzzFeed can brand itself to the 22 million subscribers of Sirius.
Sirius will also air "BuzzFeed Shorts" across a variety of its channels, featuring "WIN," "LOL" and "WTF" moments -labels that web users apply to posts on BuzzFeed's site.
Why BuzzFeed Hires Ze Frank?
We know BuzzFeed and Ze Frank frequently meet at events. At WPP's Stream 2011 in Athens we met both BuzzFeed and Ze. Hilarious moments there with the Ze Frank "show".
BuzzFeed has bought Ze Frank's games/video start-up, And 2 of his employees. Ze will help BuzzFeed to break into video giant YouTube. If you think Ze who? My advice is to watch his Ted Talk What's so funny about the web: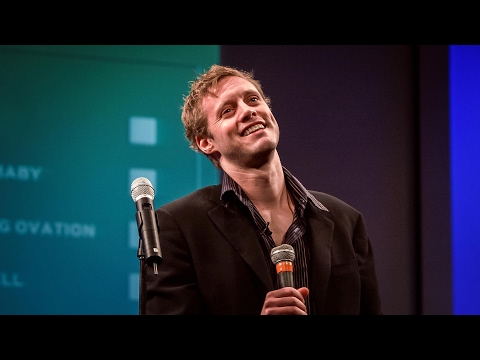 BuzzFeed is mastering the aggregation and curation of viral web content, and Ze Frank is a powerful creator of viral web and video content.
Now add the Sirius deal (viral radio show) and it will clearly show you that BuzzFeed's intention is to go beyond web content.
"Facebook and Twitter have been huge for the growth of BuzzFeed so far and YouTube has been the missing piece," BuzzFeed CEO Jonah Peretti stated in an interview. "Ze will lead the YouTube charge for us."
Ze Frank is building and staffing a BuzzFeed studio in Los Angeles, but he's already been generating some video for Peretti and company, by creating some clips based on BuzzFeed posts.
Frank has been pioneering web content since 2001, but made his name with The Show, a video series he launched in 2006. Frank started a new show this year, backed by a Kickstarter campaign, and that's going to continue.
In 2010, Frank started a games company that eventually raised $700,000 from backers like Andreessen Horowitz and Lerer Ventures, which is also backing BuzzFeed.
So BuzzFeed is on the move. And it doesn't stop here. Last week BuzzFeed also acquired Facebook data company Kingfish Labs.
If we are talking about closing the loop of the in-crowd, watch this:
Kingfish was founded by two former Huffington Post employees, Rob Fishman and Jeff Revesz. And current BuzzFeed CEO Jonah Peretti was a co-founder of the Huffington Post.
Kingfish Labs is a new company that crunches Facebook data and creates recommendation Apps. Are you surprised if I tell you that Kingfish raised $500,000 from Lerer Ventures and Softbank Capital?
Should I call it closing the loop or influencers from the in crowd?
My Opinion
BuzzFeed is making smart strategic moves in rapid pace to become a serious player in the field of content, web, social, video and mobile.
Without the legacy that so many publishers and broadcasters suffer from, I see BuzzFeed as a powerful hybrid publisher and content distributor.
Like Vice, they are not only publisher, they know viral content and what content is being liked by several audiences. Vice is now leveraging its format across several EMEA markets.
And that is going to be their secret sauce that will certainly make them break into large leading consumer brands. And this is where publishers and agencies so often fail: They don't know that much about viral content and how audiences engage with great content.
If content is king, distribution queen and metrics the emperor, BuzzFeed now masters the whole value chain.
And with the back-up of VCs like Andreessen Horowitz and Lerer, I expect more deals to come. I wonder when a large publisher or broadcaster will discover BuzzFeed and acquire them?
The reason for my opinion is that BuzzFeed seems to be able to attract and contract large brands like GE.
Recently BuzzFeed launched a new sponsorship with GE, a new App called The BuzzFeed Time Machine.
Another new social-ad unit that GE is serving up on BuzzFeed is called Then and Again. Here visitors can upload an old image and a new one side-by-side, to show how much their kids have grown, or the evolution of their favourite celebrity.
In my opinion, too many publishers and brands are misunderstanding the true power of the web. They are using interruptive, distracting, selfish, one-way and mind-jacking ad formats like pre-roll videos and display ads.
BuzzFeed is clearly showing what the true social web is all about. And more brands will use the disruptive powers of great web and social video content.
Beyond a content strategy, it's also an ad strategy for BuzzFeed. In an e-mail to staffers this summer, BuzzFeed founder Jonah Peretti said of the site's ad strategy that it's strayed from banner and display formats in favour of more shareable ads.
"The primary reason to publish slideshows, as far as I can tell, is to juice page views and banner ad impressions," Mr. Peretti wrote. "Slideshows are super annoying and lists are awesome so we do lists! For the same reason, we don't show crappy display ads and we make all our revenue from social advertising that users love and share.
What About You?
How do you rate BuzzFeed's publishing approach? Let us know in the comments below.
Follow & Share
Want more stories on breaking with the status quo? See our category Trends & Innovations, join us on Twitter, LinkedIn, Facebook, Pinterest, RSS and get our weekly E-mail Newsletter for updates and free bonus content.
About the Author
Igor Beuker was CMO at 3 listed companies, chairman at the IAB, jury member at Webby, AMMA and Esprix awards, founder of 3 digital agencies (sold to WPP) and global Chief Social Officer at Mindshare. Now he is freejack consultant and still a sought after keynote speaker.
Source: All Things D, Business Insider and AdAge.