B2B Marketers. Have You Seen Hootsuite's Game Of Thrones?
A clever B2B marketing campaign created by social media management dashboard Hootsuite. See how they pulled a geeky audience through their AIDA funnel using the social Game of Thrones.
Hootsuite earned attention by appropriating the opening sequence of Game of Thrones to promote their social enterprise solution.
I love the actionable insights that were used in this campaign strategy and mechanism.
A great read for TV Networks and Broadcasters too!
Hootsuite Catches Geeky Audience with Game of Thrones
Last Sunday was the premiere of season 4 of HBO hit series Game of Thrones. GOTsofficial iconic opening sequence now showed 5 social kingdom's and Hootsuite on the throne.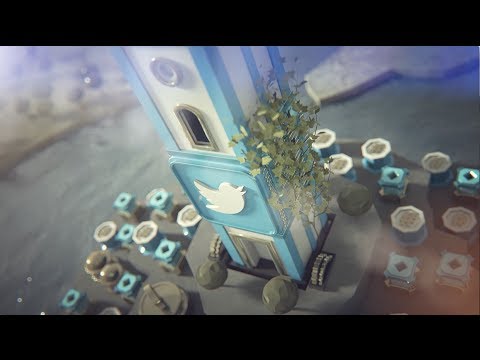 We loved the following screenshots of the Twitter Kingdom, the Facebook Kingdom, the Google Kingdom and the way how they were visualized. We hope you will like them too:
Well you will probably agree with me that great timing can really make a big difference? But did you know that there is another hidden insights that makes this campaign so awesome?
Relevant because the hit show has the record for most socially engaged TV episode in the US, meaning that the audience is already highly receptive to topical content around the show.
The most shocking Game of Thrones episodes, created the highest social buzz in the history of the HBO network!
The best GOT episode delivered HBO massive earned attention in social media?
Well that episode generated over 700,000 mentions on Twitter, Facebook, blogs, news sites and forums. And tremendous extra online chatter and WhatsApp messages.
Basically HBO 'got' massive earned media attention.
My Opinion
Hootsuite showed us that B2B brand marketing can be entertaining. Timing of the campaign was great. Claiming the most ever social buzz about a popular TV series episode, now that is awesome and genius.
Especially when your products is about social media management. Crown worthy strategic thinking here and two thumbs up for Hootsuite.
The insights on HBO's social buzz must be very inspiring to broadcasters and TV networks. I guess some format makers will need to be trained to script the best possible twitter bombs into their shows?
I guess Amazon Prime or Netflix will surprise us this year with new social TV ideas. I hope so.
Hootsuite, you showed us that the battle for B2B brands is not over, yet.
What About You?
How do you rate the Houtsuite campaign? And their product, if you've tried it? We all get smarter from peer discussions, so share your opinion.
Follow & Share
Want more stories on breaking with the status quo? Browse our category Viral & Social Video, join us on Twitter, LinkedIn, Facebook, GOOGLE+, RSS or get our weekly e-mail newsletter for updates and free bonus content.
About the Author
Igor Beuker is an acclaimed trendwatcher & pro speaker, serial entrepreneur, marketing consultant and board member at several disruptive media, technology and entertainment firms. Book Igor as keynote speaker, follow Igor on Twitter or contact him via LinkedIn.