Coca-Cola's Marketing Perspective On The New TV Landscape
Highly relevant for CMOs is Coca-Cola's marketing perspective on the new TV landscape. Another leading brand embracing non-linear thinking?
Think TV presents a brand new series which explores "The New TV Landscape" and the opportunities it presents for advertisers.
Coca-Cola's Future Vision On TV Advertising
Watch episode 3 featuring Coca-Cola's VP of Global Advertising Strategy Jonathan Mildenhall.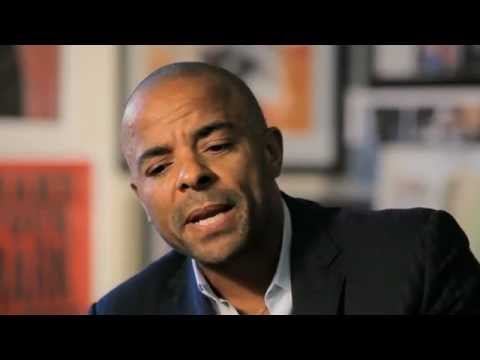 I very much like Jonathan's vision on social video and content marketing. Definitely non-linear thinking.
I also noticed the integrated media thinking in the interview. Coke has clearly entered the field of POE media (paid, owned, earned media).
Red Bull has a similar social TV strategy, but has claimed a different domain.
The POE Media Ecosystem
Besides Coke and Red Bull other leading brands are gearing up their new, non-linear TV strategies. By doing so the POE ecosystem is the new media ecosystem. Why? To increase ROI on their media investments.
However, I fear that many broadcasters (the linear minds) will not be able to keep up with brands, with their fast evolving need to earn mass consumer engagement.
My Opinion
I agree that so many of us have been shouting about the quick death of TV. Like always, short term changes are heavily overrated. But long term trends we tend to underestimate heavily.
Why I am so harsh on agencies and broadcasters?
Because too many are like record labels. They know new business models are coming, but they are worried about their ROI. They should have jumped 5 years ago.
Many are now boiling frogs, a few dead men walking. Non-linear is the way.
Adaptive media planning and predictive marketing are inevitable. No way out.
What About You?
Is TV dead? Or is it long live TV? We all get smarter from peer discussions, so share your opinion.
Follow & Share
Want more stories on breaking with the status quo? Browse our category Viral & Social Video, join us on Twitter, LinkedIn, Facebook, GOOGLE+, RSS or get our weekly e-mail newsletter for updates and free bonus content.
About the Author
Igor Beuker is an acclaimed trendwatcher & pro speaker, serial entrepreneur, marketing consultant and board member at several disruptive media, technology and entertainment firms. Book Igor as keynote speaker, follow Igor on Twitter or contact him via LinkedIn.