How Coca-Cola Gets Your Live Tweets In Their TV Ads
Coca-Cola combines live tweets with pre-recorded TV ads in an effort to help people rediscover the happiness of eating meals together.
The insight of this campaign? The Smartphone, Xbox, Netflix and TV seem to have taken over our lives these days and can get in the way of bonding time with our nearest and dearest.
A whopping 60% of Romanians do not eat meals together, instead opting to live a solitary culinary life in front of their TV sets.
And Coca-Cola smartly turned this actionable insight into free PR, buzz and marketing benefits.
Happiness: Coca-Cola Live Tweets in TV Ads
Coca-Cola Romania enlisted MRM Worldwide to help Romanians rediscover the happiness of sharing a meal together. TV ads were transformed into a social hype, by integrating live tweets. See the video here: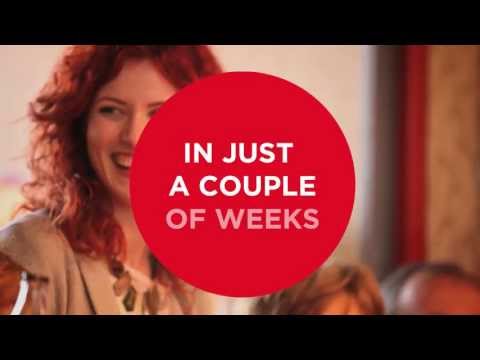 At the bottom of the TV ad, a text bar hosted tweets from fans featuring the hashtag #LetsEatTogether.
MRM live-edited the tweets as they flowed in and chose up to seven tweets to show each time the ad was played. Most of the tweets were addressed to specific people, with friends inviting friends to have a meal together and enjoy each other's company.
As a result, Coke's Twitter base in Romania increased 15% and the ad garnered over 1 million social media impressions.
Placing live Twitter mentions into a pre-recorded ad presents an incredibly innovative way to combine traditional advertising formats with today's social media, and proves that you can really invite someone over for a meal through your TV.
Honestly, Coke keeps surprising us too. And believe me, we see a lot of campaigns.
My Opinion
Is it really that new and advanced? Yes and no.
No, since MTV and other "teen" TV stations have already integrated Text, WhatsApp, Facebook and Twitter messages into their formats, years and years ago.
Yes, in the world of TV ads, Coke is using internet technology in a clever new way, by fueling their Happiness theme on a local market insight.
More interesting I find the battle between Twitter and Facebook when it comes to the marketing use of hashtags around TV.
I also like that this innovation is coming from Romania, a market most of us tend to call "emerging market".
What About You?
How impressed are you about the Coke live tweets? What great campaigns have you seen lately? Share your ideas in the comments below.
Follow & Share
Want more stories on breaking with the status quo? See our category Trends & Innovations, join us on Twitter, LinkedIn, Facebook, Pinterest, RSS and get our weekly E-mail Newsletter for updates and free bonus content.
About the Author
Igor Beuker was CMO at 3 listed companies, chairman at the IAB, jury member at Webby, AMMA and Esprix awards, founder of 3 digital agencies (sold to WPP) and global Chief Social Officer at Mindshare. Now he is freejack consultant and still a sought after keynote speaker.