How Social TV Fuels American Horror Story?
During Halloween American Horror Story's new series Asylum premiered on Fox TV on October 17. Here you can learn how smart social tv and social marketing fuelled the horror story experience.
Unlike most TV shows, AHS decided to refresh most of its cast to create a brand new spooky storyline. Producer FX, chose a refreshing direction in the social TV strategy.
Re-engaging social TV fans can be difficult, unless you have invested in a community of passionate fans over the years. So who ever doubted powerful owned media channels, opt-in e-mail databases, relationships with influencers, fans and Social CRM, please think again.
To pull horror fans through the Asylum funnel, FX created a smart content strategy to ignite the buzz.
A partnership with Entertainment Weekly was established and a mix of Pinterest, Instagram, YouTube, Facebook and Twitter was used to release and seed the exclusive video clips and trailers.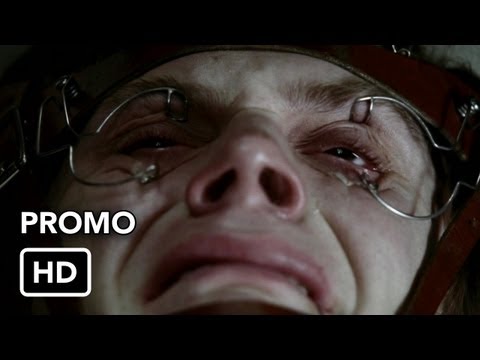 To set some of the context; In 2011 AHS was GetGlue's most watched social TV show, just behind the mega blockbuster "The Big Bang Theory."
In 2012, for the new TV season, a new partnership with GetGlue was created. Via the unique "check-in" users could unlock a sticker. A clever incentive was used to encourage people to check-in: At 25.000 check-ins we will unlock an exclusive behind the scenes video available to GetGlue users.
Well guess what happened? GetGlue horror lovers poked their peers via social media channels, so they would help to unlock the exclusive video content. Guess again? Mission accomplished.
Why GetGlue you might be asking? GetGlue claims to have more activity around TV shows than Twitter. See below visual.
My opinion?
I do like the approach and the non-linear thinking. I do also like the very simple but clever activation mechanism in which exclusive content is unlocked when hitting 25.000 check-ins.
I do hope that more brands, entertainment companies, broadcasters and publishers will embrace Social TV.
And to be bold: We have seen several very cool Web TV platforms from brands like Mercedes-Benz, Audi en Red Bull, but I am still waiting for more non-linear Social TV formats.
The Voice Of, showed some smart integrated ways of Social TV.
However, to me most scripts are not interactive enough and we are still in Social TV stage 1.0. We script a Twitter bomb into our TV formats, we launch a hashtag to create a trending topic or buzz on Twitter and we tend to call that Social TV.
I do hope to see the next steps in Social TV in 2013. Maybe the blue monster Facebook will finally launch a few Social TV channels like fashion, football or games within Facebook?
Pretty sure that some topics can connect to a global audience of 100 million or more engaged viewers that can really participate in the Social TV shows. With now one billion users worldwide, Facebook could really act more disruptive, and attack YouTube.
If I understood Zuck's vision and story to shareholders: Facebook is striving to get a bigger chunk of the Dollars that brands are now spending on TV. Well, the best way of predicting the future dear Zuck, is by creating it!
What About You?
Please share us your thoughts on the AHS social media strategy. Sharing your ideas on Social TV 2.0 would even be more appreciated.
Follow & Share
More stories about Social TV? Set your filter at Social TV, use our site search or click here. For more Social TV trends, follow Igor Beuker on Twitter, Fan us on Facebook or grab our RSS Feed to be the first to know.
Source: LostRemote