How iBeacons Will Make Stadiums More Interactive
Major League Baseball plans to roll out Apple's new iBeacons technology in order to make the stadium experience more engaging for fans.
Source: gary yim / Shutterstock.com

The MLB has been working with Apple on the iBeacons project since last February. iBeacons was recently revealed to the public at the Worldwide Developers Conference in June.
So what is iBeacon?
iBeacon is Apple's new technology that allows mobile apps to recognize when an iPhone is near a small wireless sensor called a beacon or iBeacons.
The beacon can transmit data to an iPhone and visa versa. The technology uses Bluetooth Low Energy (BLE). iBeacon is a feature in recently launched iOS 7
All new iPhones will already have iBeacons on it.
How does it work?
MLB has set up a demo at the Citi Field stadium in New York City to show how exactly club would be able to execute this in and around their stadiums.
CNET News did a test which you can check here: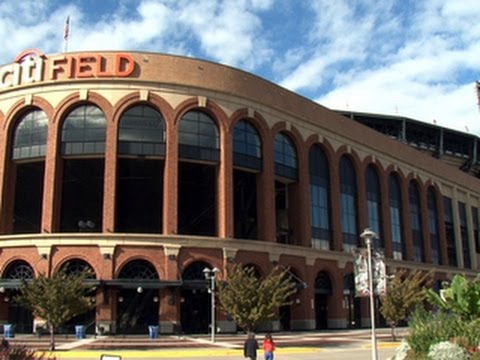 So it seems that iBeacon will have real added value for sport fans.
The MLB foresees a lot of possibilities with this new technology. Marc Abramson, iOS developer for MLB explains:
"Essentially, we want to create micro-locations within the stadiums where you can get different experiences. Not everyone who comes to the games is a super fan, so this adds a new dimension to the experience".
My Opinion?
I really like this technology. The best part for me is that with iBeacons, the fan experience will be unique every time fans use their iPhones.
It provides a much more immersive experience than just sitting in the stands, watching the game.
It also takes away some of the 'pain' many stadiums in the world have to deal with: poor wifi support.
And can you imagine what you can do with diehard fans, regarding loyalty and ambassador programs rewarding them with a richer, unique experience every time they visit the stadium.
The only downsize of iBeacon is that it is of course only available on iPhones. So no unique experiences for you Samsung users…
For now the technology is still a test. The New York Mets will be the fist club that can actively use it.
Other clubs will likely go live in 2014. Looking forward to experience the technology in the European soccer stadiums.
What About You?
What do you think of the application of this new technique? And what possibilities do you foresee?
Follow & Share
Want more stories on breaking with the status quo? Browse our category Viral & Social Video, join us on Twitter, LinkedIn, Facebook, Pinterest, RSS and get our weekly E-mail Newsletter for updates and free bonus content.
About the Author
Laurens Bianchi is an independent online (sport) marketing professional from the Netherlands and has been blogging on ViralBlog since 2008. Currently Laurens is also the Social Media Consultant for the Royal Dutch Football Association.