Microsoft Launches ViralSearch; A Twitter Tool For Viral Content?
Microsoft announced its new tool called ViralSearch, a Twitter search tool for finding viral content. What can we expect from the makers of Bing?
Being ViralBlog, we had to share this new tool with you.
The Microsoft promise with ViralSearch?
Microsoft claims that ViralSearch is a search engine that will identify the most popular, viral or trending content on Twitter.
How does ViralSearch do it? By making an analysis of almost a billion information cascades on Twitter news, videos, and photos has produced the first quantitative notion of whether something has indeed gone viral.
Thereby enabling further research into topic experts, trending topics, and viral-incident metrics.
Not sure if it's the Bing algorithm that is inside. If yes, some of you might have already drawn your conclusions at this point, right?
You can see the video demo of ViralSearch here: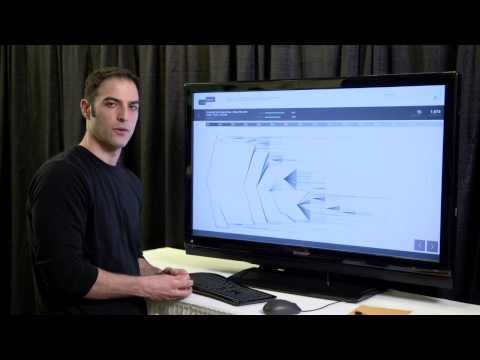 For the hardcore users among you, the tool might look a lot like ChartBeat. From wtaching the demo I like ChartBeat better. A bit different but more eye-candy in its visualization of the data.
But I can't share you the ViralSearch test results yet. Sorry, it is still in the testing phase, so you probably won't be able to get your hands on it either.
My Opinion?
If ViralSearch is powered by the Bing technology, I am afraid most of you will neglect the tool.
I do use Outlook and Windows 8, and Evernote even makes my iPhone 5 a proper mobile office. So I am certainly open to Microsoft, and realistic about it.
Yes I do like Apple too, but I am not a groupie.
Why my resistance towards Bing?
Firstly it is their cheesy way of creating do-the-Bing-test TV commercials.
Secondly I dislike the fact that Microsoft continues its anti-Google 'Scroogle' campaign.
Personally, I do not like the smear campaigns. These campaigns might have been appropriate in former USA elections, but it's the opposite from what is supposed to be the "Maya 2.0 era."
Just stick to talking about the benefits of your own product or brand, that's how I feel. Sorry, my dear CMOs at Microsoft and Bing.
Same feelings I have towards the ongoing war between Instagram and Twitter. Cutting off each other's services, it's your users and ambassadors that are the victims of your childishness.
For the people that are using TweetDeck, Twitter announced that it will be discontinuing the service for Android or iPhone users as of May 2013.
My closing thoughts?
Please no more walled gardens mister Apple, but probably Samsung will push you back towards openness.
Microsoft, you are a market leader, do you really need smear campaigns? I'd rather see you improving Bing to make your point.
ViralSearch? Let's wait and see if viral metrics should be isolated to Twitter alone, I thought it was the era of integration and big-data? Not small-data.
And about the ViralSearch product video demo, could you please make the next one a bit more inspiring?
To all global digital players: Be likeable. Make love, not war.
Digital is growing fast across all markets; internet and mobile penetrations are going through the roof.
Broadband internet and 3G are pushing our "on-screen time-spent" and 4G has just been launched.
Technology is enabling us to do more good.
Much appreciated if you "media-companies" – yes the ones masquerading as technology companies – would be leading in that "doing good movement."

What About You?
What do you expect from ViralSearch, and what tools do you use now? How do you feel about the above mentioned "smears and wars"? I'd love to read your opinion in the comments below.
Follow & Share
More about breaking with the status quo? Browse our category Trends & Innovations, follow Igor Beuker on Twitter, grab our RSS Feed, join our Facebook movement or subscribe to our weekly e-mail newsletter.
About the Author
Igor Beuker was CMO at 3 listed companies, chairmain at the IAB, jury member at Webby, AMMA and Esprix awards, founder of 2 agencies (both sold to WPP) and global chief social officer at Mindshare. Now he is 'freejack' consultant and a sought after keynote speaker.
Source: Microsoft, VentureBeat, ViralBlog.