VW's Fun Theory Takes Cyber Grand Prix
In Cannes Volkswagen's Fun Theory won a Cyber Grand Prix with honour. One big engagement idea led to over 700 user created ideas. A true example of smart social branding, invisible technology and real-time interaction.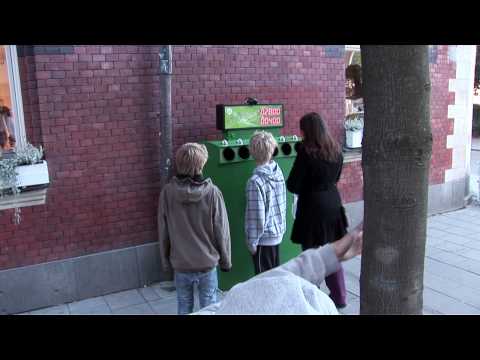 Fun Theory promoted Volkswagen's environmentally friendly engine technology with an integrated effort featuring videos-turned-virals such as Piano Staircase and World's Deepest Bin.
These efforts ignited a broader appeal within the general public to create their own acts that turned mundane, good-for-you tasks into other fun experiences. I suggest you take a good look at the site: funtheory.com or the Facebook page.
The jury existed of jury president Jeff Benjamin, co-chief creative officer of Crispin Porter & Bogusky, led the panel. The campaign was created by DDB Stockholm.
The user created winning ideas:
Bottle Bank Arcade – TheFunTheory.com
Piano Stairs – TheFunTheory.com


The world's deepest bin – Thefuntheory.com
How do you like the engagement idea? Share your ideas below.
More smart social branding ideas? Follow Igor Beuker on Twitter or grab our RSS Feed to be the first to know.