The Get Out Clause: Top UGC Music Video Clip
This item is a must read for all CMO's, Media and Advertising agencies. You already know 'curiosity killed the cat'. But do you know how the UK Band's The Get Out Clause creativity killed media budget?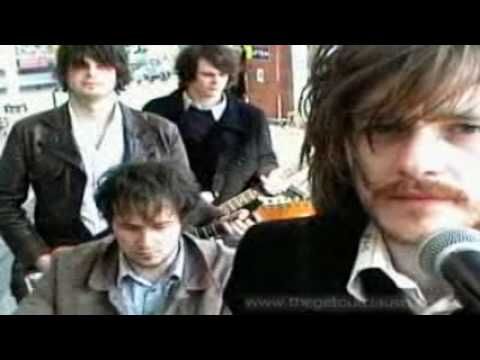 In the UK hang over 13 Million security cameras in the streets: Big Brother is watching you. It reminds me of the visionary 1999 thriller with Will Smith and Gene Hackman: Enemy of the State, directed by Tony Scott.

The band The Get Out Clause, a band without contract and without any budget, smartly tapped into these security cameras to create their UGC music video clip. The band performed at over 80 streets in Manchester, in front of the almighty eye of the security cameras.
To get the video data, the band tapped into the British Data Protection law and demanded to get their video data. Although not all organizations delivered, The Get Out Clause was able to gather sufficient video data to create this brilliant low budget video clip. The band made the UK Telegraph and Sky News with this stunt.
This smart UGC video clip entered our last week's Viral Friday at position number 5! What do you think of this inventive approach and video clip?
Source: Bright